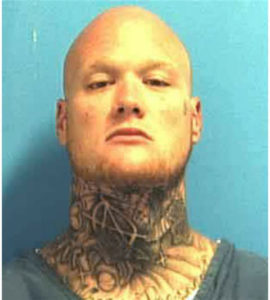 David Earl Vickers, age 31, from Holmes Beach, FL, has been charged with second-degree murder and aggravated child abuse after killing his ex-girlfriend's 17-month-old son.

The murder and child abuse charges came from an Aug. 21 incident, when David called 911 because the child, Luca, was unresponsive and not breathing.
The mother of the child rushed to the hospital to be with her child. He had suffered blunt-force trauma to his chest, and asphyxiation. Two days later the child died.
During that time in the hospital, David pawned off the woman's car stereo and laptop.
David Vickers is being held without bond at the Manatee County Jail.
Sources: yahoo.com, bradenton.com