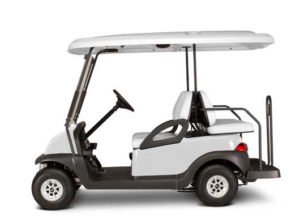 Clermont (WTFF) – A 15-year-old Florida girl is facing a third degree felony Grand Theft Auto charge after allegedly stealing a golf cart "to see her grandmother."
On Friday around 3 in the morning she was seen "riding southbound on SR 33" in a white Club Car golf cart, according to the arrest affidavit. She was pulled over by a sheriff.
The Florida Girl gave the cop "her name" and said she lived with her aunt in Inverness. The officer called her aunt. "Her name" belonged to another girl who was home with the aunt in Citrus County.
The Florida Girl admitted her real name and said "she did steal the golf cart from the group home and was attempting to drive to Homosassa to see her grandmother."
Homosassa is over 60 miles away from Hannah Grace Homes in the middle of Olsen Lake, where the officer returned her to. She did manage to travel roughly five miles during her brief escape, making it all the way to Groveland. This Florida Girl was new to their establishment, explained one of the workers.
She ran away from the last group home she was at, so the state of Florida sent her to this one.
The executive director pressed charges and stated the golf cart was worth about $4,000.
The golf cart was towed back to the facility, and the Florida Girl was taken to the Lake County Sheriff's Office South Lake District Office for booking.