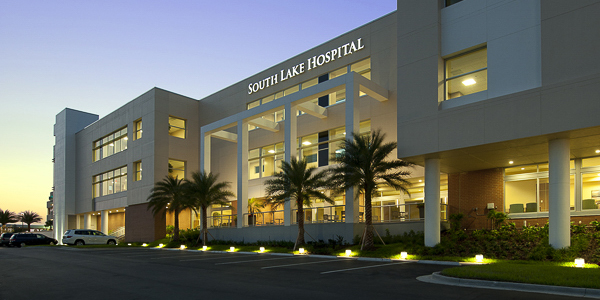 Clermont (WTFF) – A 17-year-old Florida teen was arrested after causing a disturbance at South Lake Hospital on Tuesday night.
The juvenile was "screaming 'Fuck you' toward nurses and other staff" when an officer arrived, according to the arrest affidavit. He calmed down briefly after speaking to the cops. Sporadically he would turn hostile and slur his speech, making random statements.
He reportedly told hospital staff that he "drank an entire 18 pack of beer to himself within the last few hours."
A deep laceration to his right hand from tripping and falling put him in the hospital earlier that night.
When discharged, he refused to leave. "I ain't going no fucking where," the Florida teen declared.
An officer pointed him toward the exit. The Florida teen walked slowly down the hall and then stopped in his tracks.
"Leave the building," the officer told him, pushing him toward the exit.
The drunk teen spun around, bowed up to the cop, and screamed, "I ain't going no where bitch!"
The officer continued escorting him with a straight arm bar.
"Make me, bitch ass pig. I could whoop your ass!" he yelled as he flailed his arms around trying to hit the officer.
"I ain't fucking leaving," he said as he balled his fists.
That's when he was arrested.
Once he was in jail, he screamed through the jail cell glass, "You taking me to to jail, well you gonna get your ass whooped is what you're gonna do!"
The Florida teen continued with several threats:
"I'll beat the fuck out of you!"
"Wait till I catch you out of uniform."
"When I get out of here, I'll whoop all of y'all!"
The Florida Native was charged with Assault on LEO, Trespass after Warning, Disorderly Intoxication, Resisting w/o Violence, Threats on Public Official. Because he's a "juvenile," we're not going to release his name.