On the first day of early voting, lakevotes.com, the official website for voting in Lake County, is down.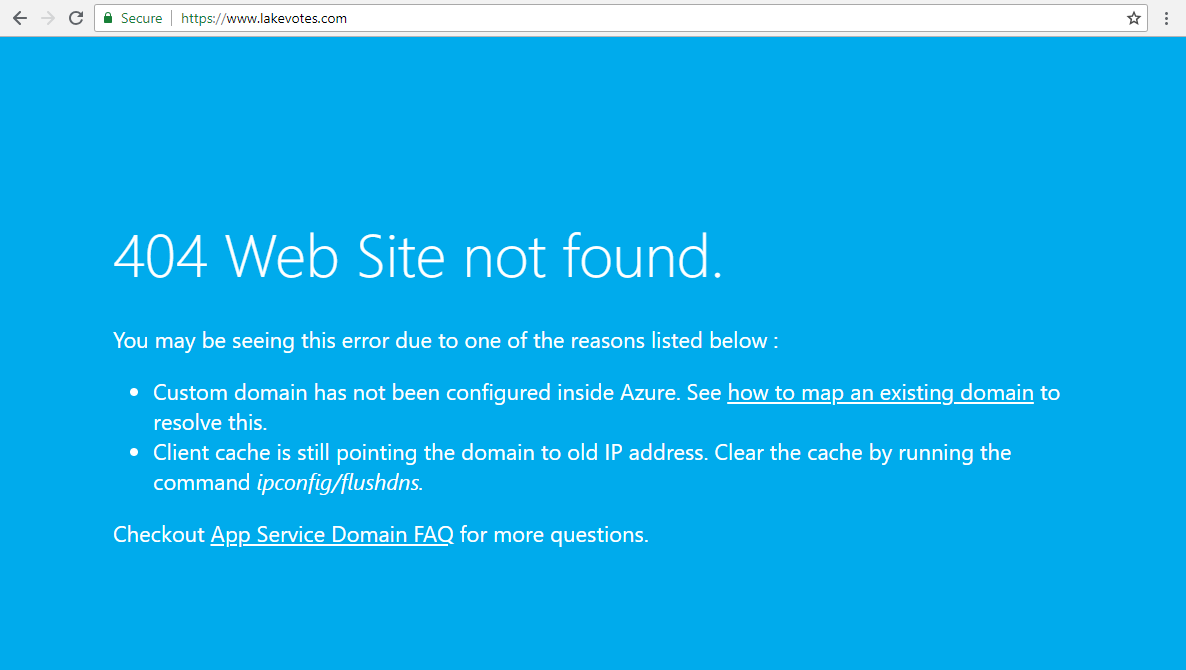 It could be under attack, or just over capacity. The IT staff is "working on it," according to staff.
The home page appears intermittently, but many of the sub-pages are unavailable.
---
Here's a list of early voting locations, from waybackmachine, in case you need it:
Early Voting
Any registered voter wishing to cast a ballot before Election Day may vote at any of the approved Early Voting locations listed below. Voters should take signature and picture identification with them to vote.
Early Voting for the 2018 Primary Election will start on August 16th and conclude on August 25th. Hours of operation at all sites are from 10 a.m. to 6 p.m.each day. Early Voting for the 2018 General Election will start on October 22nd and conclude on November 3rd. Hours of operation at all sites are from 10 a.m. to 6p.m. each day
Cagan Crossings Community Library
16729 Cagan Oaks
Clermont, FL 34714
Cooper Memorial Library
2525 Oakley Seaver Drive
Clermont, FL 34711
Eustis Service Center
301 Ward Ave.
Eustis, FL 32726
Lady Lake Public Library
225 W. Guava St., 2nd Floor
Lady Lake, FL 32159
Leesburg Public Library
100 E. Main St., Room B
Leesburg, FL 34748
Minneola City Hall
800 N. U.S. Highway 27
Minneola, FL 34715
Lake Receptions
4425 N. Highway 19A
Mount Dora, FL 32757
County Administration Building
315 W. Main St., 2nd Floor
Tavares, FL 32778
Umatilla Community Building
17107 Ball Park Road
Umatilla, FL 32784