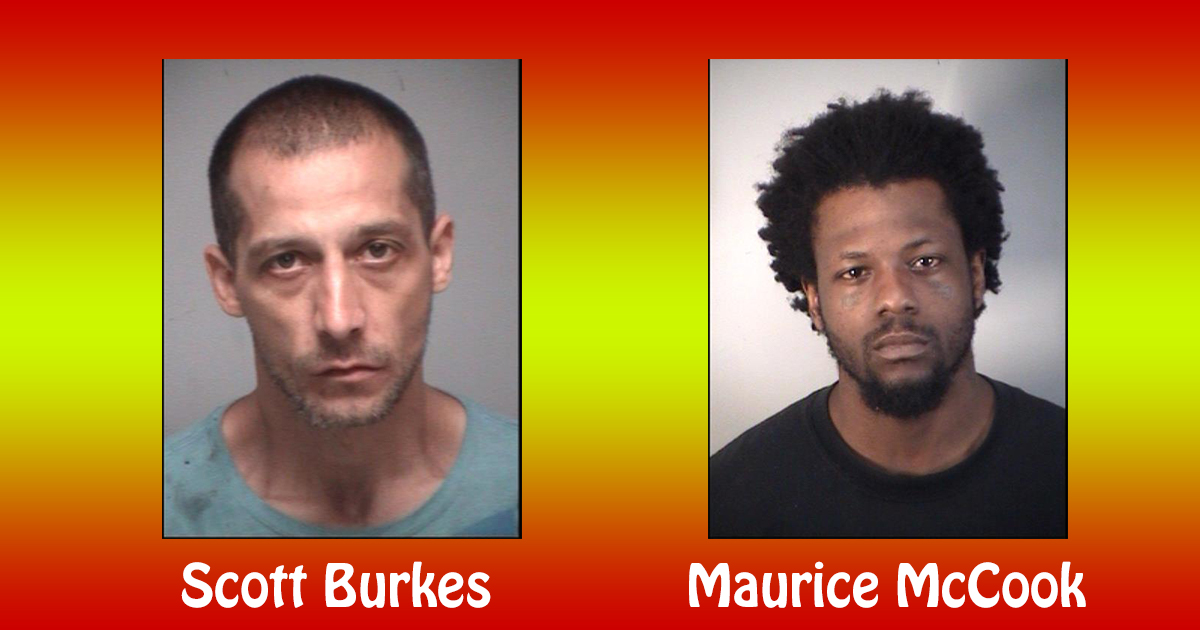 Lady Lake (WTFF) – Two men were allegedly hitting each other with sticks and poles during a dispute. One was arrested.
According to the Lake County Sheriff's Office, the altercation occurred Wednesday morning (Feb. 28, 2018) on Morningside Avenue between 38-year-old Scott Burkes and 29-year-old Maurice McCook.
(Press the play button to cue soundtrack)
The fight started out in Scott's front yard and moved into the street, according to witnesses. They said there's been ongoing issues at this house.
At one point, the men resorted to hitting each other with a "large stick" and "poles," according to the arrest affidavit. Both men "denied that an altercation occurred" and were not very cooperative with police.
When the officer arrived, the two were already separated, but still "yelling profanities at one another."
Maurice is a Florida Native, and was arrested and charged with Disorderly Conduct (Affray), a first degree misdemeanor under the "Affrays and riots" section of Florida Statutes. As of March 1st, he's still locked up for this offense because nobody's paid the $500 bond. He's been booked in the Lake County Jail nine times for various things in the past like Strongarm Robbery, DUI, Criminal Mischief, and more.
Scott was not arrested this time around, but he does have a long Florida Man history including several different battery charges, possession and manufacturing and trafficking of methamphetamine, and other offenses. His mugshot in this article came from a 2017 arrest.
Not surprisingly, Scott was born in Michigan, a state where Florida Man is often created.