St. Lucie County (WTFF) – An RV driving in the wrong lane on Okeechobee Road crashed into two teenage girls, killing them both.
Santia Feketa, 18, and Britney Poindexter, 17, were struck Tuesday night by a wrong-way driver. TC Palm interviewed family and friends who gathered to mourn.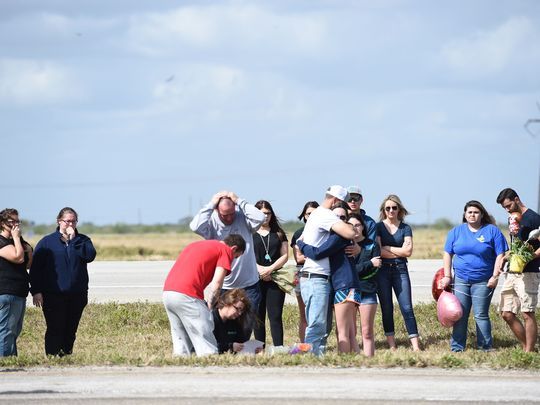 Florida Highway Patrol says that Feketa was driving a 2013 Chevrolet Silverado on Okeechobee Road (State Road 70) going east. An RV travelling west in the eastbound lanes collided with them. The crash took place around 6:53 pm, just west of Midway Road in Fort Pierce. Both of the girls had seatbelts on. They were pronounced dead on the scene.
98-year-old Walter Roney was driving the 1986 RV Mirage that struck them. He's from Dearborn, Michigan. His girlfriend, Carolyn Elizabeth-Evans Bruns, was in the passenger seat. She's 75 and from Brighton, Michigan. Roney suffered critical injuries and Bruns had serious injuries. (wptv.com)
According to a video by WPTV, the headlights on the RV weren't even working, and the couple was possibly on their way to a repair shop. The sun was well below the horizon before the time of the crash. This is a good time to remind people not be so selfish. If your headlights don't work, stay off the road at night. If you're too old to drive, just give it up.
In Florida, drivers aged 80 and up can simply renew their license every 6 years over the phone or by mail after clearing a vision test. (dmv.com)
Read more at tcpalm.com