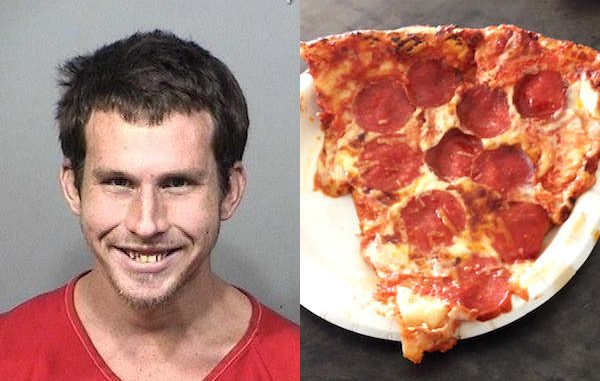 Melbourne (WTFF) – A man in Brevard County was so upset about his friend eating his slice of pizza, that he hit him in the head with a golf club and stabbed him in the chest.
Drew Cywinski is the 25-year-old Florida Man who did all this and got charged with aggravated battery with a deadly weapon and battery, according to palmbaydaily.com.
It all started Monday afternoon.
Florida Man Drew was hanging out in his home on Garfield Street, doing what most Florida Mans do for fun… drugs. Him and his friend took turns clumsily passing the pipe back and forth.
Full Story »