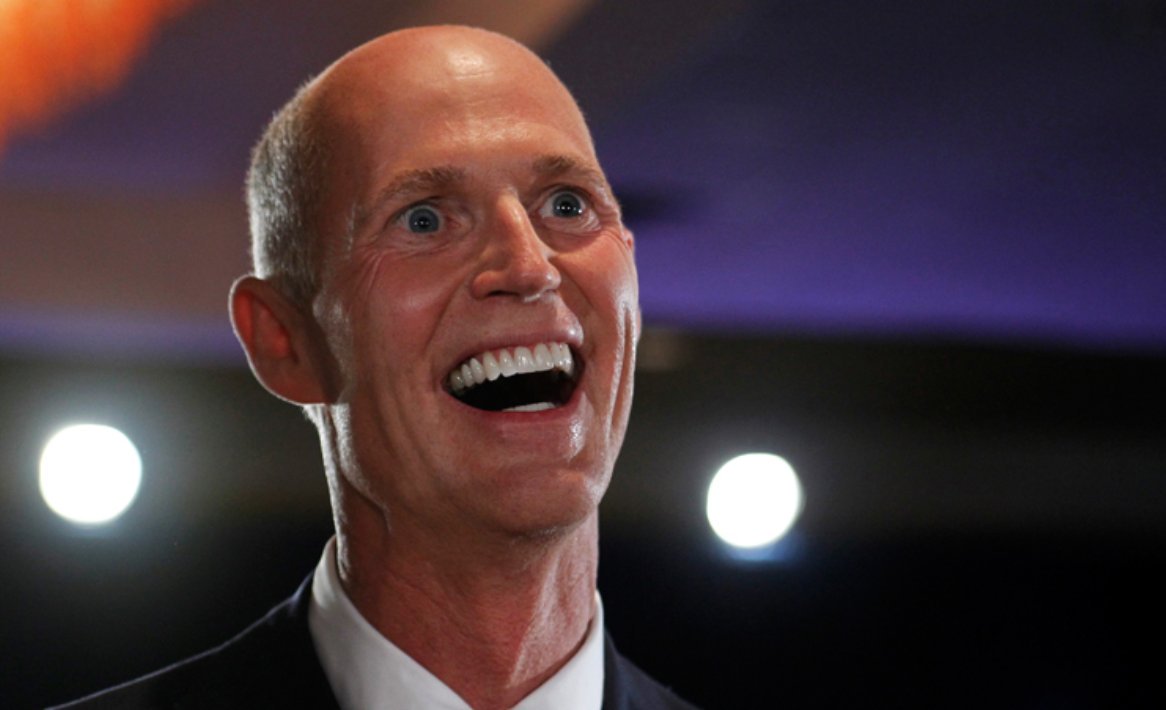 A federal judge has ordered the state of Florida to clear a path for restoring voting rights to former felons who've served their time, calling Florida's Executive Clemency Board process unconstitutional. The board is appealing that decision.
"There's absolutely no standards, so we can make any decision we want," said Rick Scott to a Floridian who served their time and wished to have their voting rights restored (The Florida Channel).
More than 20,000 Floridians are awaiting their clemency hearings, which only take place four times a year (Miami Herald). Most felons have to wait five years to even petition to have their rights restored.
As governor, Rick Scott is the deciding factor in every case.
Roughly 10% of all voting-age Floridians cannot vote. That's about 1.68 million citizens, making Florida one of the most restrictive states in our country for voting rights.
In one clemency hearing, a man convicted of casting an illegal ballot in 2010 spoke before Rick Scott, asking for his voting rights to be restored.
"Actually, I voted for you," he said, regarding his voter fraud.
Rick Scott laughed and said, "I probably shouldn't respond to that."
Seconds later, the governor restored the man's voting rights (Washington Post).
"This will not do," said U.S. District Judge Mark Walker of the Northern District of Florida. He issued a permanent injunction requiring Florida's Executive Clemency Board to establish a new voting rights restoration process for released felons by April 26.
"This Court is not the Vote-Restoration Czar. It does not pick and choose who may receive the right to vote and who may not. Nor does it write the rules and regulations for the Executive Clemency Board. Instead, this Court possesses the well-known and unsurprising 'province and duty . . . to say what the law is,'" Walker wrote (law.com). "And this Court possesses the unremarkable discretion to find a means for the Board to comply with the law."
As Floridians celebrate Rick Scott's last term as governor of Florida, he is spending his millions on campaign ads to run for the United States Senate against Bill Nelson.
Amendment 4 is on the November ballots this year. The "Voting Rights Restoration for Felons Initiative" would allow certain non-violent felons who have served their time to have their voting rights restored.