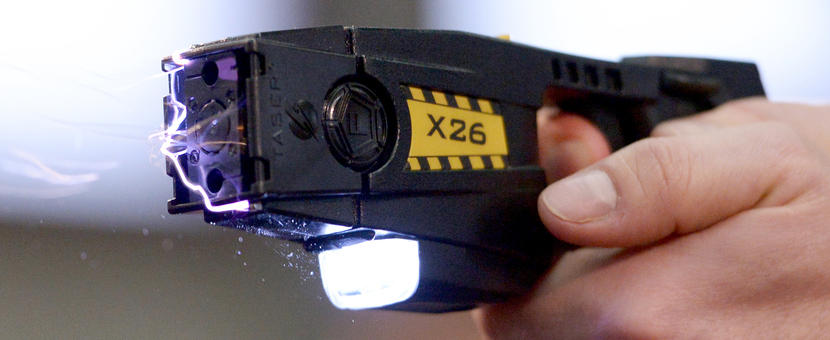 Plantation, FL (WTFF) – A police officer accidentally tazed a 10-year-old boy while giving him and his brother a lesson on the dangers of guns.

The Sun Sentinel reports that officer Iris Stan was staying over at a friend's house during Hurricane Irma's aftermath.
Her friend has two sons, and Iris decided to use their time together to learn them some thangs about gun safety. Her bedroom door didn't have a lock, so she figured it would be important to mention to these little shits that playing with guns is bad.
On September 14, lessons began.
She pulled out her taser and accidentally triggered it. Two probes hit one of the boys in the right leg.
The kid freaked out but was fine (rugrats always bounce back).
His 13-year-old brother described the scene:
"My brother dropped, he ran around the bed, dropped on top of the bed and started jumping up and down."
The officer will be sent for more Florida cop training, as if that ever helped anyone. She was not available for comment, according to WFTV.