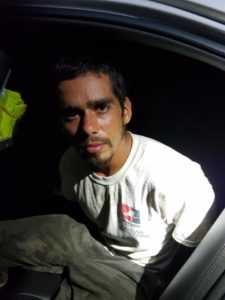 Not everyone is cut out for babysitting.
Take Holiday, Florida man Jesus Martinez for an example.
He's 27 years old, and like most people who have no real talent or interesting hobbies, he plays fantasy football to numb his miserable existence and fill his brain with irrelevant distractions.
While thumbing away mindlessly at his draft picks, a 6-year-old in the house snapped him back to reality and reminded him of something very important…
He was supposed to be babysitting a 2-year-old…
Meanwhile, that same 2-year-old was out exploring the neighborhood, making it all the way from 1702 Holiday Drive to an intersection of Orange Drive and Kibler Lane.
The adventurous Florida Baby was found on Sept. 3 by a kind-hearted person who changed the child's dirty diaper and called the Sheriff's Office.
The baby was fine, and the caregiver was located by deputies about an hour later.
Martinez was arrested for child neglect and taken to the Land O' Lakes jail.
Original Source: