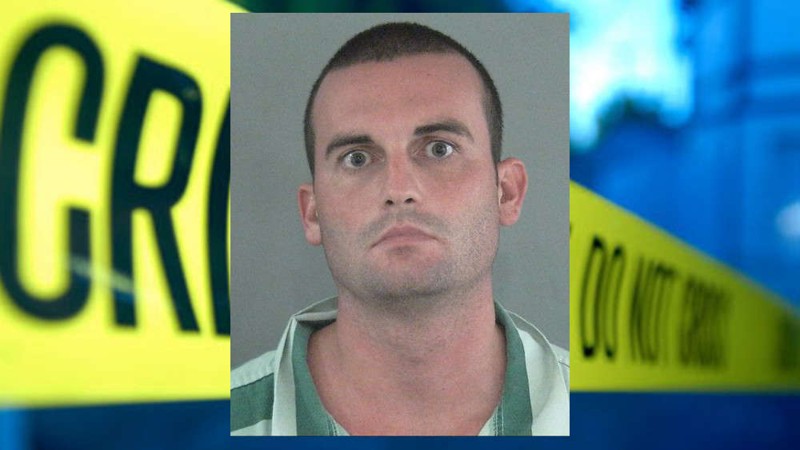 It's the middle of the night in the Village of Buttonwood. Most of the retirees are sleeping peacefully, blissfully unaware that a naked man is running around outside…
An awake member of The Villages Community Watch spotted the naked man, and called Sumter County Sheriff's office around 12:30 am Sunday.
Deputies arrived and found Justin Lee Guscinski outside of his home at 876 Pengrove Pass Court. He was smoking weed out of a silver pipe.
When he saw the cops, he did the responsible thing and ran towards the safety of his house.
Deputies approached him, and he yelled out:
"You are on my property, I have the legal right to shoot you!"
He shoved a deputy and ran inside for safety.
The cops told him to come outside, and when Guscinski poked his head out for a moment, they tazed him.
He tried to pull the prongs out, and ran around from room to room as another officer tazed him.
He was taken to a hospital and fought with the nurse as they were putting his IV in. He even kicked a nurse in the head during his freak-out.
At 30 years old, he is one of the youngest members of The Villages, the world's largest retirement city. Federal law governing 55+ communities states that 80% of the homes have to be owned by someone 55 or older. The other 20% are fair game…
According to villages-news.com he was booked at the Sumter County Detention Center on two third-degree felony counts of battery as well as charges of marijuana possession, possession of drug equipment and battery of a firefighter/EMT/officer. Bond was set at $17,000.