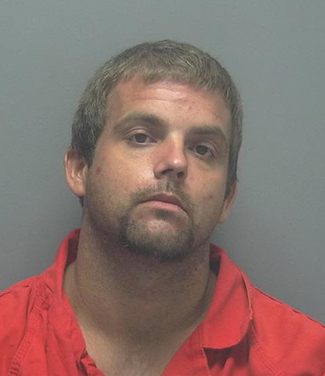 Largo (WTFF) – A naked Florida man was arrested after he was allegedly found masturbating on someone's patio.
According to the arrest affidavit, 30-year-old Christopher Worrell was found on the victim's patio at 101st St. SE in Largo, around 2:00 in the morning on Tuesday.
The female Floridian who lives at the home said that she didn't know the man. She called the cops after hearing a noise outside on her patio.
"Loud moaning" was coming from the feral Florida Man, who was "completely naked."
He also reportedly had a "bottle of massage oil and a sexual toy laying on the ground near him."
For his grand finale, he left a cum shot, or "bodily secretions" on the patio window.
Even though his address is listed in Cape Coral, it seems that he's been living as a transient in Largo, according to The Smoking Gun. Last month he was arrested for stealing clothes and trying to break into a trailer.
Given his perverted crimes and proximity to the Tampa Bay, this Florida Man is technically known as a Trampite. (Florida Dictionary)
Worrell was arrested and charged with Lewd and Lascivious Behavior. His bond was set at a whopping $250.
Investigators tried speaking to the recently-ejaculated creature, but they "were unsuccessful."
His long Florida Man history includes convictions for burglary, criminal damage, theft, dealing in stolen property, trespass, reckless driving, and narcotics possession.