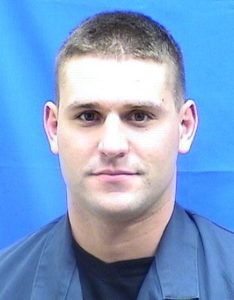 Miami (WTFF) – A cop was fired after being caught on video snorting cocaine in a nightclub.
Adrian Santos, a Police Officer for the City of Miami was partying at the nightclub E11even, located at 29 NE 11th Street. He's worked as a cop for two and a half years, and was enjoying one of his nights off on the evening of November 17, 2017.
While clubbing, he pulled out a little baggie full of white powder and snorted it up his nose. Witnesses and surveillance video confirm this.
The "nightclub security director" (bouncer?) heard about this and confiscated the baggie.
His cop buddies were working an off-duty security detail outside of the nightclub. The "nightclub security director" told them what happened and they took the baggie into their possession. More cops showed up and arrested Adrian.
A press release put out by the Miami-Dade State Attorney's Office had this to say:
"Every police officer who has taken an oath to enforce the law also has a duty to respect and follow the law," said State Attorney Katherine Fernandez Rundle. "There are no exceptions. Today's charges come after a vigorous criminal investigation undertaken by the Miami Police Department and the State Attorney's Office aimed at ensuring the integrity of our law enforcement community."