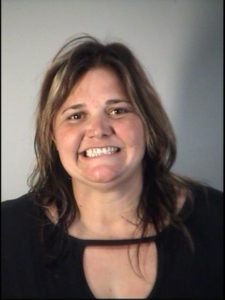 Lady Lake (WTFF) –  A Florida woman was arrested for allegedly burglarizing a home and beating a woman who lives there.
Lady Lake and Fruitland Park police officers arrived to the 911 call first on Sunday, around 3 in the morning. They witnessed 34-year-old Nina McCormick storm out the front door of the home on Temple Hill Road and yell:
"I kicked that door in and I punched that b*tch in the face, and she deserved it!"
She was detained by the police right after that, according to the Lake County sheriff's arrest affidavit.
The victim and her boyfriend told the sheriff that she "barged into their home uninvited," after slamming open the front door and "sending the door knob through the dry wall."
McCormick then ran into the couple's bedroom and started "arguing with the victim about her parenting of her children."
The enraged Florida Woman then grabbed the victim by her hair and and threw her onto the ground. She jumped on top of her and began punching her in the face.
The boyfriend intervened and was able to separate the two. He warned the assailant that he was going to call 911. He and his girlfriend pleaded with the attacker to leave.
She didn't leave though. Instead, she punched the victim in the face with a closed fist again. The boyfriend jumped in between them for a second time. His girlfriend called 911 while he kept Florida Woman at bay.
The bloody marks on the victim's face matched their story. Photos were taken for evidence.
McCormick was arrested and charged with the offense of "Burglary with Battery." She was booked into the Lake County jail right before 6:00 AM and released a few hours later on a $25,000 bond.
She's a Florida Native, born right here in the Funshine State. In one mugshot she's forcing a smile, in another, she's making the "Oh, I might've screwed up" face…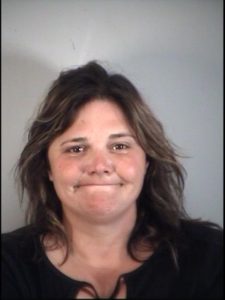 Back in 2010 she was charged with Battery and Disorderly Intoxication. Then in 2012 she caught a charge for Disorderly Conduct, and another for Failure to Appear. In 2015 she got caught with some weed, which she probably really needs in order to chill out.