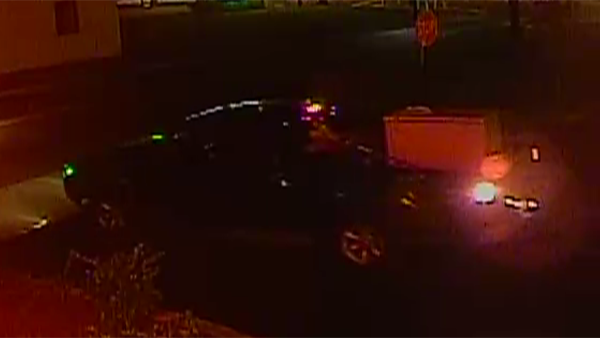 Bradenton (WTFF) A suspect stole a freezer containing dead dogs from the Bradenton Veterinary Hospital on Tuesday evening.
Workers showed up the next morning to find the freezer gone, reports WFLA.
"Our crematory company came to pick up and they always know right where the freezer is. They went out back they came in and were like 'where's your freezer?'" said Kathy Richardson, the Assistant Supervisor.
Their response was this:
"They stole what? What's missing?"
On the surveillance video, a dark, medium-sized truck pulled up to the office and drove off with the freezer. It's possibly a Nissan Frontier.
This only adds to the stress and grieving of those who are suffering their pet's passing away. The body is a reminder of the spirit once inside, and we should be allowed to perform our burials and cremations and ceremonies, without Florida Man complicating things.
Call the Bradenton Police Department at (941) 932-9300 if you have any information.