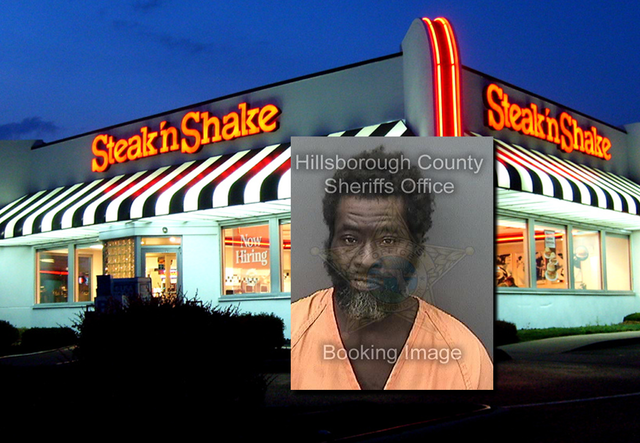 Nothing says Tampa quite like fast food and showing your genitals.
Imagine you're sitting in the Steak n' Shake on E. Fowler Avenue in Tampa around 11:40 p.m.
Like most everyone, you're probably drunk, high, or some combination of both. You hardly notice the man sleeping in the booth across from you. There's about 30 other weirdos (including yourself) that capture your attention instead.
Until he stands up… and the 45-year-old James Steadman becomes Florida Man.
Awakening from his slumber he yawns, stretches, unzips his pants, and pulls his wang out.
Right there in front of all 30 of those customers, he takes a piss on the dining area floor.
After relieving himself, he simply snuggles up into the booth again and falls back asleep.
Hillsborough County deputies told ABC News that this all really happened. Anyone who lives in Florida will not be surprised. Steadman was arrested and charged with indecent exposure.