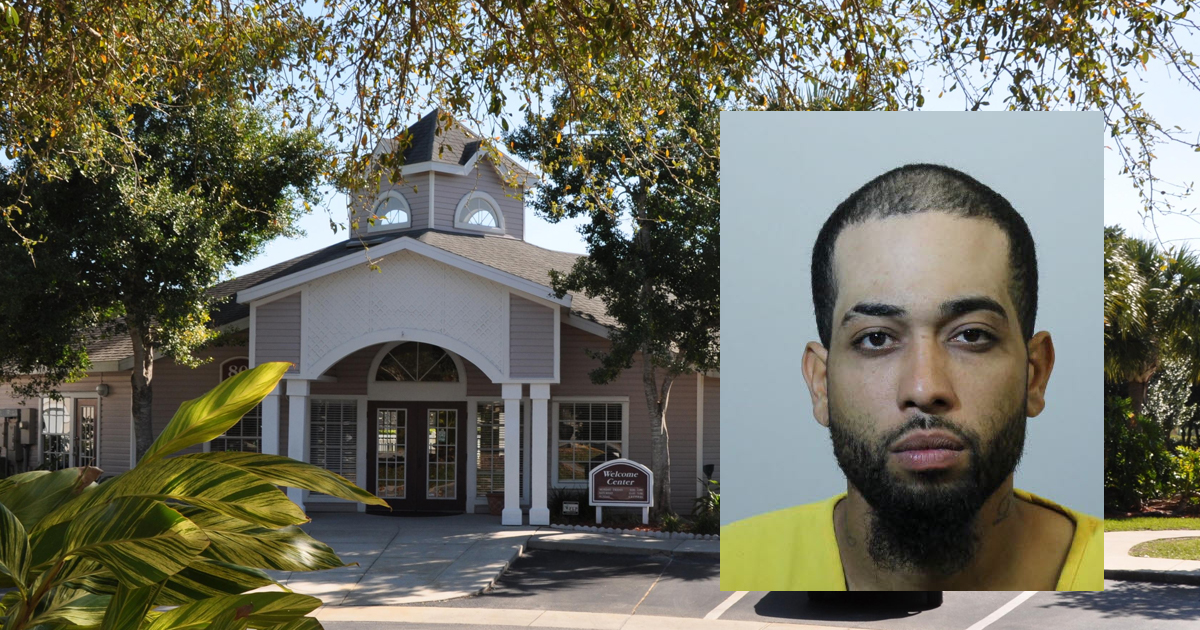 Altamonte Springs (WTFF) – A Florida man was arrested for allegedly shooting at several roofers during a dispute.
According to the arrest warrant, 29-year-old Mariano Hernandez was arguing with his girl on March 22, around 6:00 pm at Raven Crossings Apartments in Altamonte Springs, FL.
Some roofers were laying shingles and overheard the argument. Unhappy couples are always yelling at each other at apartments, so they thought nothing of it and ignored them.
One of the roofers was climbing down the ladder doing his work and simply glanced at the arguing couple: a Hispanic male and a white female.
Florida Man apparently felt interrupted, and freaked out on the roofer. Very weak men will often yell at women to feel big and strong, and when another man comes along they get extra defensive.
Mariano started "yelling at him to not look at his girl" and to "mind his own business."
The enraged Florida Man then ran over to the ladder that the roofer was still climbing down and threw a nearby gas can at him. He missed. Then he started shaking the ladder, trying to knock the roofer off.
The roofer quickly climbed up the ladder before Florida Man could push it over, escaping just in time. WHAM, the ladder hit the ground.
The roofers started yelling at him to leave before they called the police.
Florida Man did not leave though. Instead he ran up to unit 207 and grabbed his handgun, known colloquially as a "problem solva." He came back out and pointed it at the roofers, trying to scare them.
POP! POP!
He fired two shots, then ran over to his white Toyota Camry where his girl was waiting inside. They drove off.
Detectives later found Mariano and arrested him on March 27.
He's facing 4 charges of Attempted Homicide, a Weapons Offense (Missile into Dwelling), Firing Weapon in Public or Residential Property, and Criminal Mischief, and remains in the Seminole County Jail.