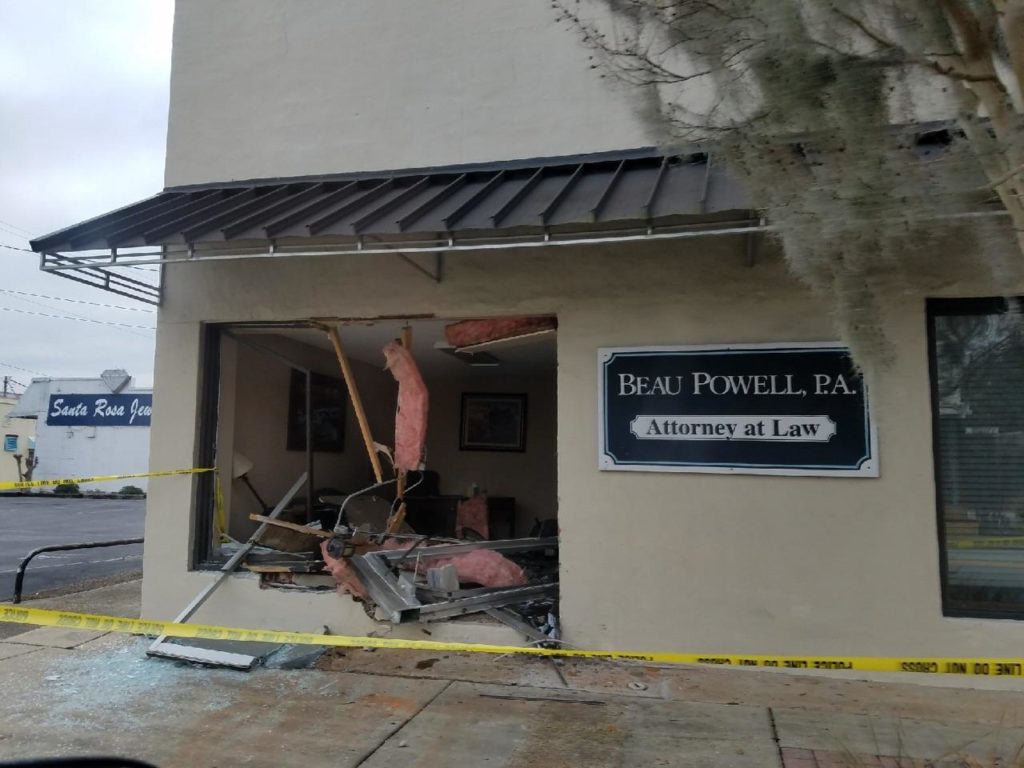 Milton (WTFF) – Florida Man was arrested on Saturday for a DUI and fleeing the scene of an accident after he allegedly drove his vehicle into an attorney's office.
Richard Thomas Warren is the 30-year-old Florida Man in this article. He's from Milton.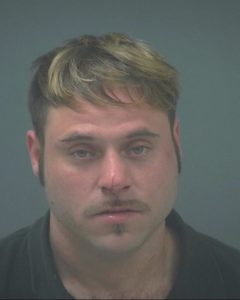 He was drunk driving near the intersection of Caroline and Santa Rosa streets in the middle of the night when he crashed into the front entrance of a building. This information came from nwfdailynews.com.
It wasn't clear if he figured out how to reverse the vehicle, or just walked away on foot.
Attorney Beau Powell's office was left with a gaping hole in it.
Milton police later found Richard and arrested him.