Imagine you book a hotel in Bushnell. Ignore the obvious logical fallacy here, we know that nobody in their right mind would ever want to spend the night in Sumter County, but that's beyond the scope of this article.
It's 3 in the morning, and you wake up to a strange noise.

You look down and see this creepy dude crawling on the floor: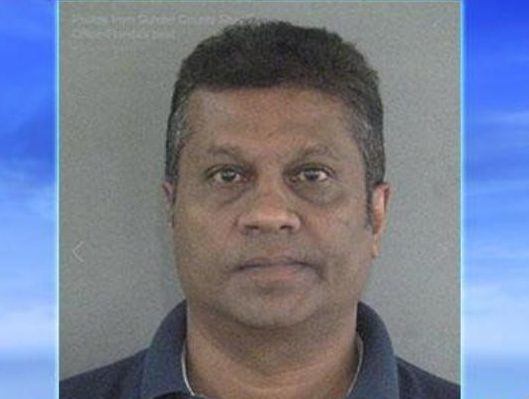 Sounds crazy, right? Well, this actually happened on Thursday morning, wwaytv3.com reports.
The intruder was actually the hotel owner, 49-year-old Manishkumar B. Patel.
When confronted by the guests., he leaped up from the floor.
He grabbed one of the sheets and ran out of the door with it covering over his face, according to wfla.com.
The whole thing was caught on surveillance video. Yep, the same surveillance system that Patel had installed in his hotel… with the cameras that he didn't think to turn off before committing burglary to an occupied structure.
Back in 2004 he was arrested on sexual battery charges, so we can imagine what his intentions were. Perhaps he just wanted to tickle them. We may never know.
Patel was arrested and is being held without bond.