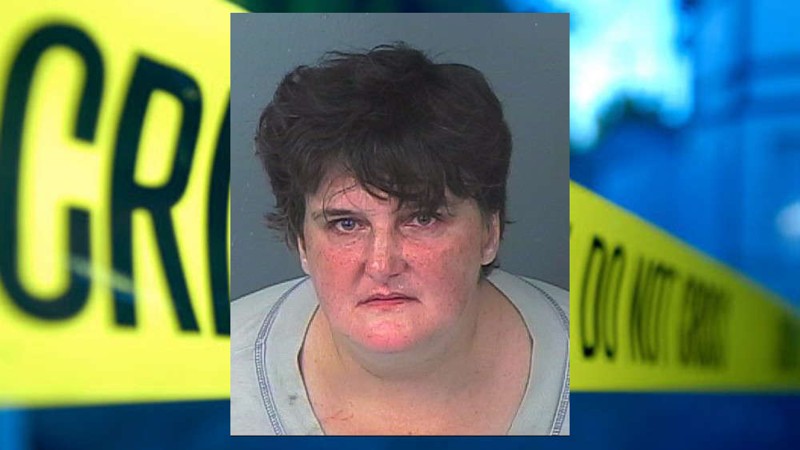 Almost 30 animals had to be removed from a Florida home that authorities say was covered in feces and urine.
The Hernando County Sheriff's Office was called Tuesday by the Department of Children and Families to check on the home in Spring Hill, just north of Tampa.
When they got there, Jennie L. Card, 44, greeted deputies warning them that some of her 24 dogs might be aggressive, according to a report posted on sheriff's Facebook page. Deputies said they could smell urine from outside the home, which did not have running water.
After calling animal care for help, they entered the home and found the two dozen dogs, along with two cats and two birds.
Animal enforcement officers said some of the pets were malnourished, including one dog with an back right paw that had bones exposed. It had been bandaged using duct tape.
All of the animals were seized, and a child inside the home was removed by DCF officials.
Card told deputies she was the primary caregiver for the animals and couldn't afford their medical bills. She was arrested and charged with two counts of animal cruelty.
Source: palmbeachpost.com