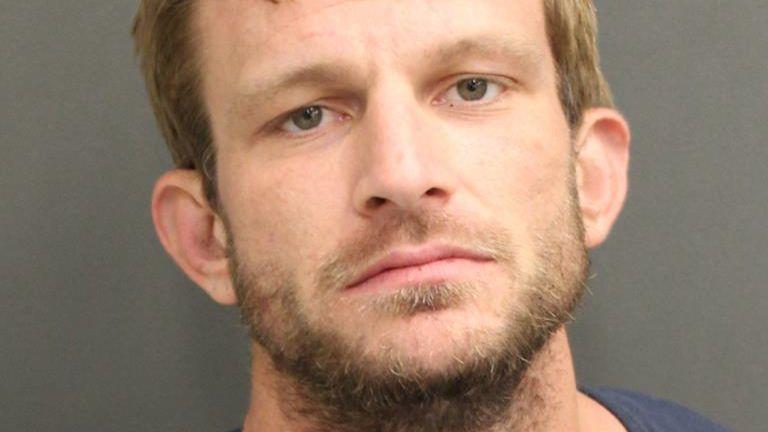 Orlando (WTFF) – A Florida man was arrested after asking a Florida Highway Patrol trooper if he could run off and get more meth after crashing his vehicle.
Earlier this month, 32-year-old Scott Ecklund crashed his Chevrolet truck into a house in Winter Park. He claimed to be an FBI agent with an AR-style rifle, reports Sun Sentinel. Because he's Florida Man, he was driving with a suspended license, and he had meth in the truck.
On Sunday afternoon he crashed his blue Impala into another vehicle around World Center Drive and South Apopka Vineland Road.
Of course, the FHP trooper found meth and a small scale inside his car.
He was talking nonstop, wrote the trooper:
"Mr. Ecklund was making no sense during our conversation."
At one point, he reportedly asked the trooper to let him run away, so that he could get more of the illegal substance.
He's in the Orange County jail.