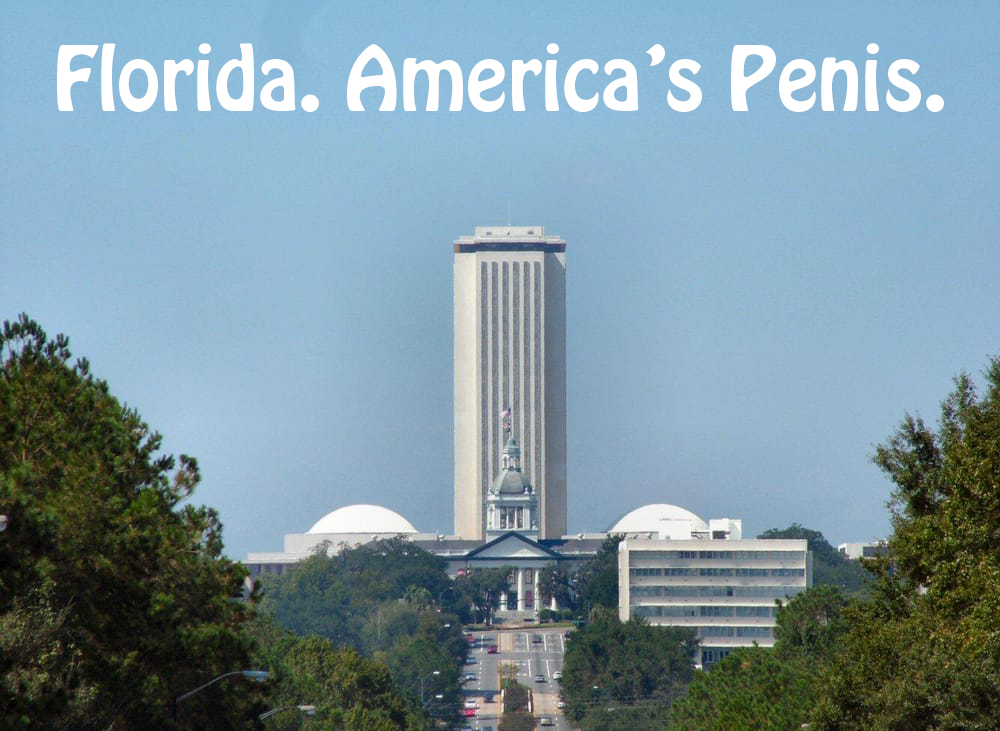 My name is Tallahassee
a'on know about y'all,
but I'm real damn proud
of my cock and my balls.
The capital of Florida,
America's wang,
got some Antebellum babies
that became unchained.
Most of us are meth heads,
hidin' in the woods,
all the dang northeasterners
ruined our moods…
All state laws
pass through my city,
ah like 'em even more
if you think they're shitty.