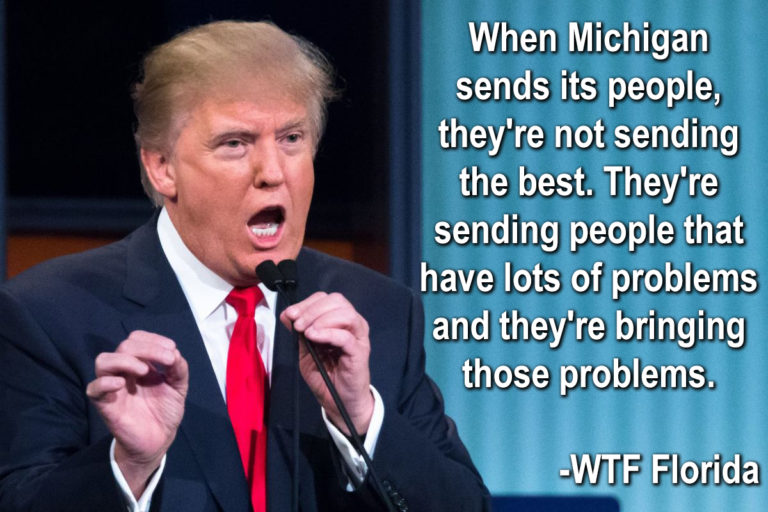 When Michigan sends its people to Florida, they're not sending the best. They're sending people that have lots of problems and they're bringing those problems. They're bringing drugs, they're bringing crime. They're rapists and some, I assume, are good people, but I speak to Floridians and they're telling us what we're getting.
-WTF Florida
Disclaimer – it's just a meme, bro.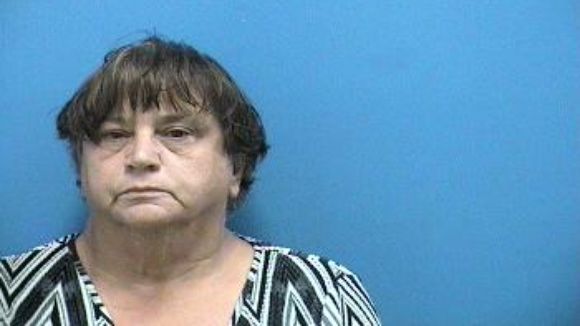 Stuart, FL (WTFF) — A New Jersey woman wearing a hospital gown in the streets was arrested in Stuart, FL on a breach of peace charge.
Just as the east and west coast bring in trash from the ocean, the northern border brings in trash from the rest of America.
Gloria Havens is a 60-year-old woman from New Jersey, and given her belligerence, can safely be lumped into that latter group of trash.
She was hanging out on Southeast Isabelita Avenue when her New Joysey sloppiness erupted.
Full Story »