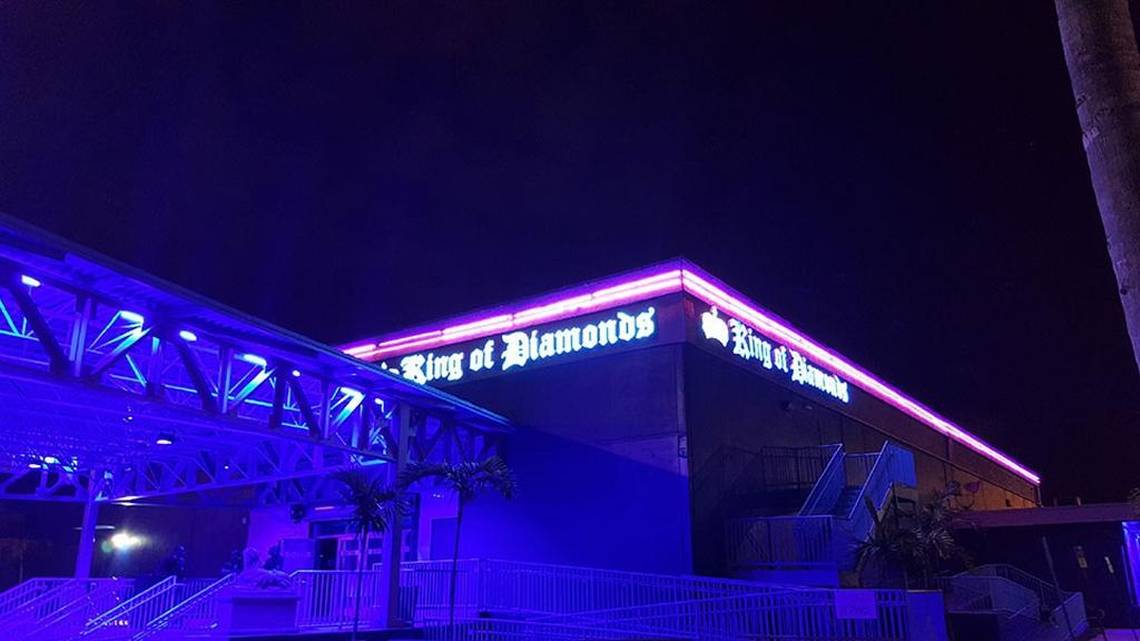 Elton Jones got into an argument with a security guard as he was leaving a North Miami-Dade strip joint early Monday morning, police said.
Moments later the fight escalated into a man being hit by a car, two car crashes, gunfire and ultimately Jones being detained and taken to the hospital with bullet wounds.
"He hits a security guard. The security guard begins shooting," said Miami-Dade police Detective Jennifer Capote. "He crashes into a parked vehicle, but he keeps going."
Jones, 35, is now recuperating at Broward General Hospital with a bullet wound to the arm and one to his lower back. He had not been arrested by late Tuesday morning. The security guard who was struck by his vehicle, police said, wasn't injured.
According to police and witnesses, Jones left the popular North Dade strip club the King of Diamonds at 4 a.m. For some reason, he began arguing with a security guard. At one point, Capote said, Jones struck a strip club security guard with his white Nissan Altima.
The guard opened fire and struck the vehicle several times, according to police. But Jones kept going, witnesses said, crashing into another car in the parking lot, then eventually heading north on I-95.
By then, police had radioed ahead and other law enforcement agencies were looking for the Nissan. Just south of Griffin Road on I-95 in Broward County, a Florida Highway Patrol trooper spotted Jones in his bullet-riddled car and pulled him over.
Police said Jones didn't put up a fight. After seeing his injuries, the officer called paramedics, who transported Jones to the hospital.
As of late Tuesday morning no charges had been filed against Jones or the security guard who fired into his car.
Source: miamiherald.com