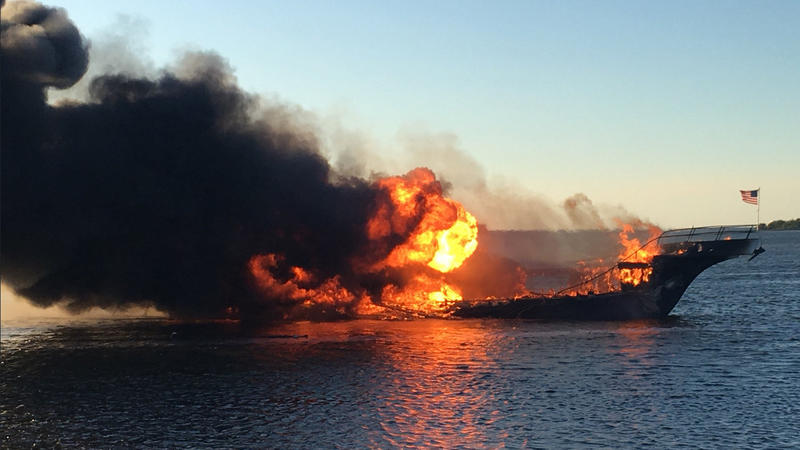 Port Richey (WTFF) – A casino shuttle boat caught on fire Sunday, forcing 50 casino-going passengers to jump into the cold Gulf of Mexico.
The boat never made it to the offshore casino ship, where gambling is technically legal.
The New Port Richey Police Department released this video:
The captain was able to turn the boat around and land it near a residential community on Harborpointe Drive, giving the whole neighborhood something to talk about for a change.
Everyone survived according to The Tampa Bay Times, but the Chicago Tribune just said that a female passenger died later that evening. The cause of death has not been listed yet, but if she was one of ours she most likely died from that cold water. Eight others were treated at a hospital and released.