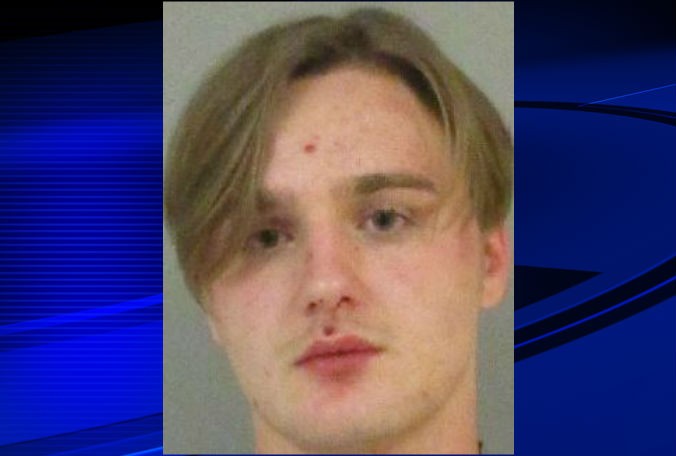 PALM COAST – An argument between two teenagers and sellers at a Girl Scout cookies stand outside the Wal-Mart in Palm Coast turned loud, violent and ended with boxes of cookies "strewn all over the sidewalk and frantic patrons everywhere" on Saturday, according to the Flagler County Sheriff's Office.
Argument over owed $20 and Girl Scout cookies
2 teenagers, ages 18 and 16, were arrested
3 people suffered injuries during the dispute
The confrontation began at about 7:30 p.m. Saturday at the Wal-Mart located on Cypress Point Parkway.
Daniel Kennedy, 18, of Bunnell, and his 16-year-old brother approached the Girl Scout stand outside the store, which was being handled by Lisa Ketchum and Angela Bull.
Bull told deputies that the two were approached at the booth by a woman, later identified as Erin Kennedy, and her two sons who indicated Lisa Ketchum's daughter owed them $20. Bull said they demanded the money, but when they were denied, they asked for the payment in Girl Scout cookies.
Bull told them they couldn't do that because the money belongs to the Girl Scouts.
As the altercation intensified, Bull told deputies in a report that the two males eventually knocked the boxes of cookies off the table and also knocked over the table.
The two males then got physical with Lisa Ketchum, her husband and their son.
Ketchum said her husband and son happened to walk out of the store while this was happening and attempted to stop the two males from leaving the scene before deputies arrived.
A report states Thomas Ketchum Sr. was then struck by the two males. Their son, Thomas Ketchum Jr., was also reportedly struck by Daniel Kennedy and forced into Wal-Mart's concrete wall.
Lisa Ketchum was struck by Daniel Kennedy in the head and face area, a report states.
Erin Kennedy told deputies that she and her two sons confronted the Girl Scout leaders "over money that was possibly stolen several months prior by one of the other Girl Scouts," a report states.
Erin Kennedy said she is experiencing financial hardships and "just wanted to get the $20 to help make ends meet," a report states.
Kennedy told deputies that her sons became agitated when they were told they couldn't get cookies instead of the $20 and that's when they knocked the cookies off the table. The mother's recollection differs from other witness accounts, and she told deputies her boys were calm, apologized and then picked up the cookies and placed them back on the table.
"But video surveillance and the scene itself makes no indication that those actions of remorse or apology took place," a deputy wrote in a report.
Thomas Ketchum Sr. told deputies that he held the Kennedys' grocery cart as the disturbance happened because he wanted to keep them on scene until deputies arrived. Daniel Kennedy then reportedly pushed away from Ketchum Sr. and began striking the man with his fist, a report states.
Based on information obtained at the scene and accounts from witnesses and victims, Daniel Kennedy and his brother were deemed to be the primary aggressors over the $20.
"The scene itself was mass chaos with a table flipped over, multiple boxes of Girl Scout cookies strewn all over the sidewalk and multiple frantic patrons," a deputy wrote in a report.
Daniel Kennedy was arrested and charged with three counts of simple battery and one count of disorderly conduct. His brother, whose name wasn't released, was charged with one count of simple battery and one count of disorderly conduct.
Both were taken to the Flagler County Inmate Facility. The 16-year-old was released to his mother and has a March 10 court appearance.
Source: mynews13.com