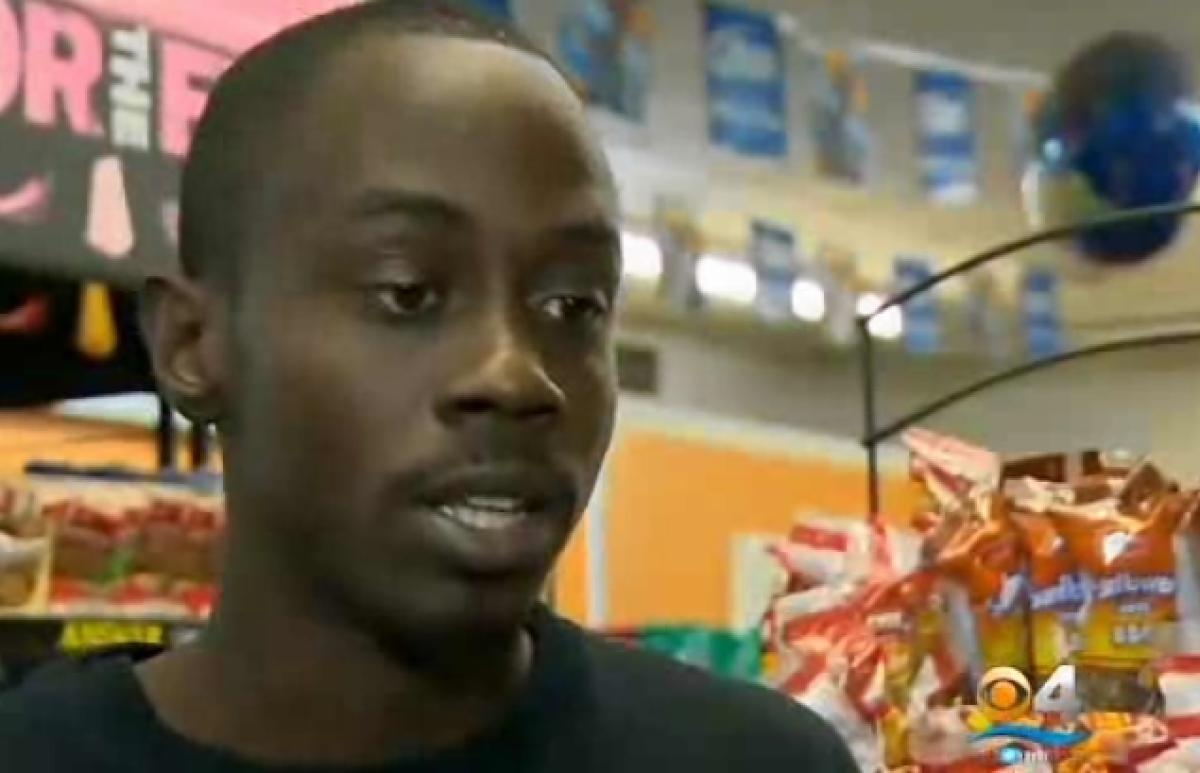 A Florida police department is facing racial profiling charges after stopping a man 258 times and repeatedly charging him with trespassing at the convenience store where he works.
At least once a week for the last four years, Earl Sampson, 28, has been stopped by Miami Gardens police — and searched more than 100 times, jailed 56 times and arrested for trespassing 62 times, records show.
The only conviction he's had, according to his lengthy records, is for marijuana possession.
"They created this record," Sampson's boss and the owner of 207 Quickstop, Alex Saleh, told the Daily News Friday. "He's a good guy, a humble guy, a quiet guy. He's not a convicted felon."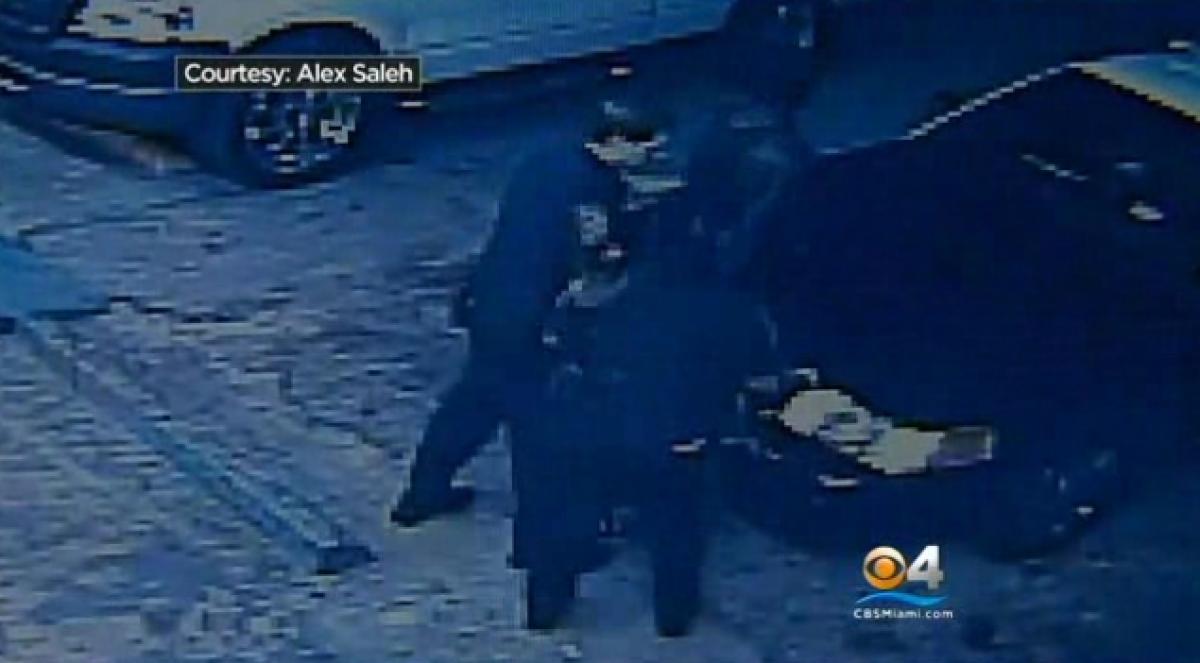 Saleh plans to present a civil rights suit against the city's police department and mayor next week after he installed security cameras to monitor the police's activity in and outside his store.
The resulting footage since obtained by the Miami Herald is described by Saleh as beyond legal but disturbing as well.
During one of Sampson's arrests — Sampson being just one of Saleh's alleged employees and customers subjected to police harassment — he's seen refilling a cooler inside the store when an officer walks up beside him.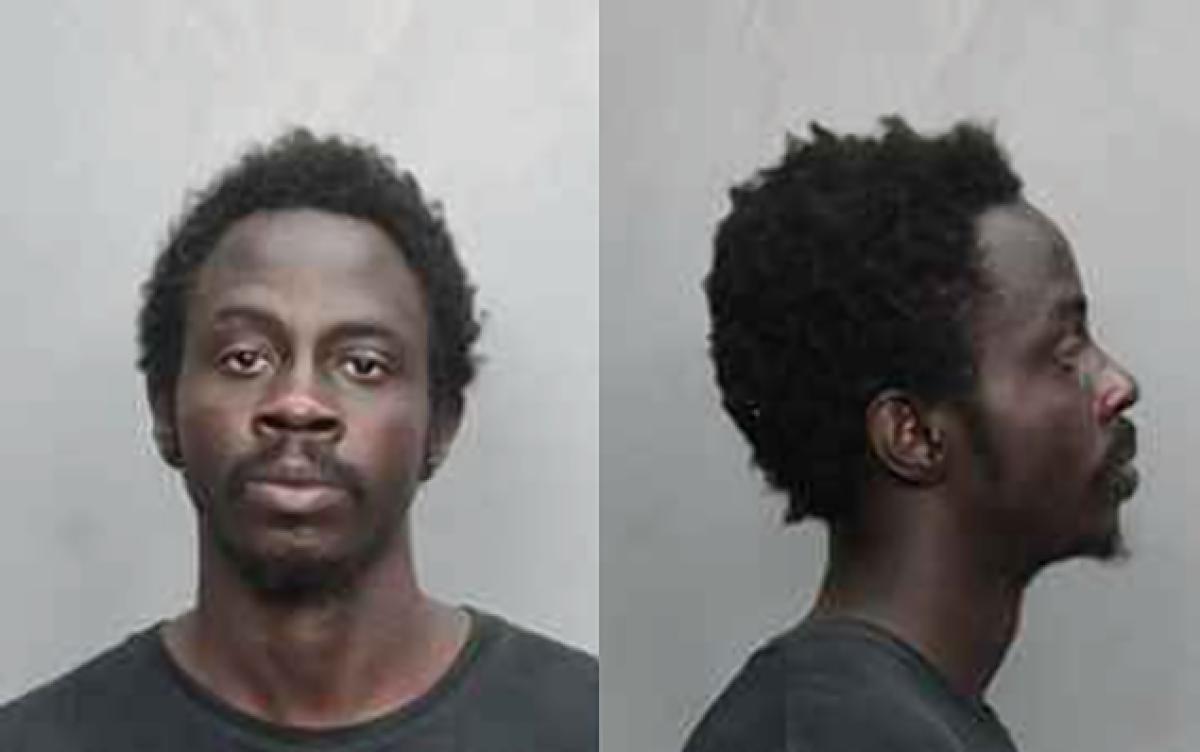 "They ask him, 'What are you doing here?'" recalled Saleh. "He said, 'I work here.' The clerk said he works here. I said, 'I'm the owner, let him go. I work here.' The officer said, 'Yeah right.'
"So he has more power than me!"
According to Saleh, it doesn't stop there.
In addition to video appearing to show Sampson being grabbed by an officer while taking out the trash and at another time searched against a wall, Saleh accuses them of searching throughout his store without a warrant.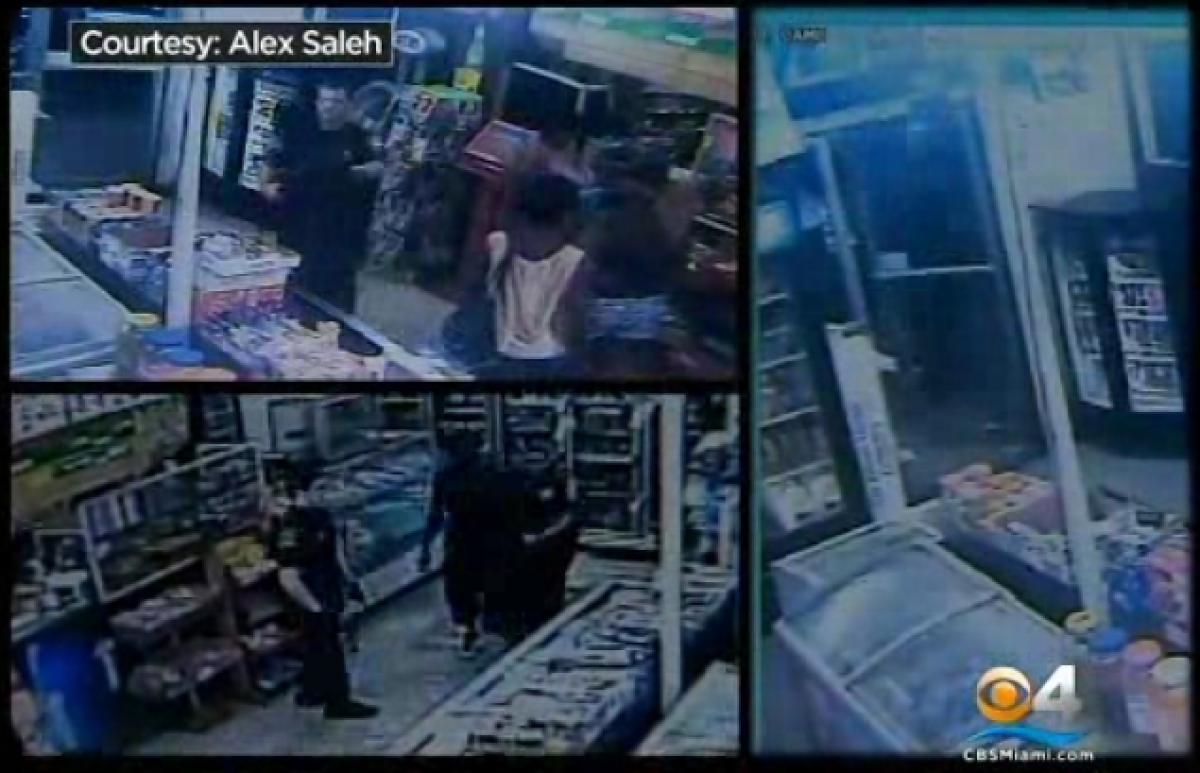 "One officer asked me, 'Can I use the restroom?'" he said of one incident allegedly caught on camera. "He opened the restroom door … he decided to go walk in coolers to commit a search."
After seeing the footage Saleh said he contacted the police and was told that there was no search warrant issued for his business's location.
The police allegedly told him, "'Oh, we'll open an investigation.' It's been 15 months!"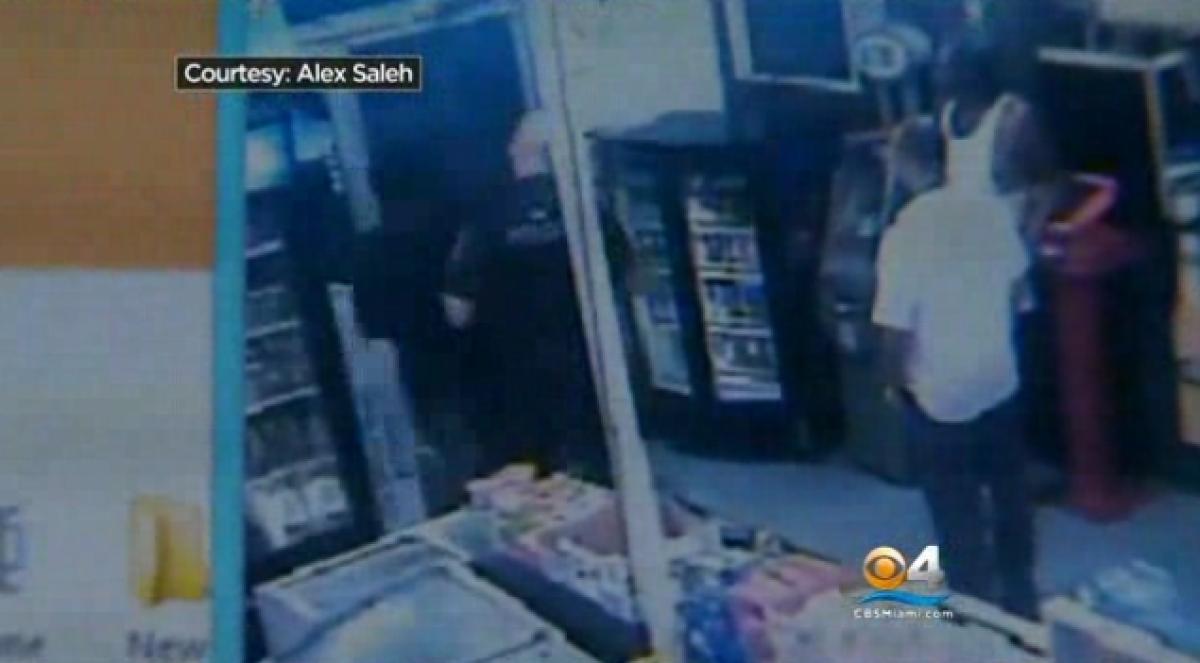 Another video appears to show an officer snooping behind the cash register area. The unidentified officer is seen taking one knee to flip through some papers.
Saleh says the police aren't just a problem at his store, but to the entire community as well.
"Not only to the (other) stores but the people in the community have been having a problem with the police," he said.
He blames it on there being no relationship between the police and community amid a city drenched in high crime.
He also blames it on a "zero-tolerance" program enacted by the police department. The program allows officers to arrest anyone for trespassing if seen on a property that is closed and the owner is not there, said Saleh.
The business owner signed up for it, but now calls that a regret.
"It is illegal. They created a policy that's illegal," he said.
He claims that most of the trespassing arrests made at his store since are when his store is open and when he's there.
"They're just stopping anybody who walks in the city or who comes into my store," argued Saleh. "You can't violate people's rights just by standing in front of a business. You have no right to pull me against the wall and search me and question me for no reason."
Messages left with the Miami Gardens Police Department, including Chief Matthew Boyd and Deputy Chief of Police Paul Miller, were not immediately returned to the Daily News.
In a statement released to the Miami Herald, Boyd said "the department is committed to serving and protecting the citizens and businesses in the city."
Source: nydailynews.com