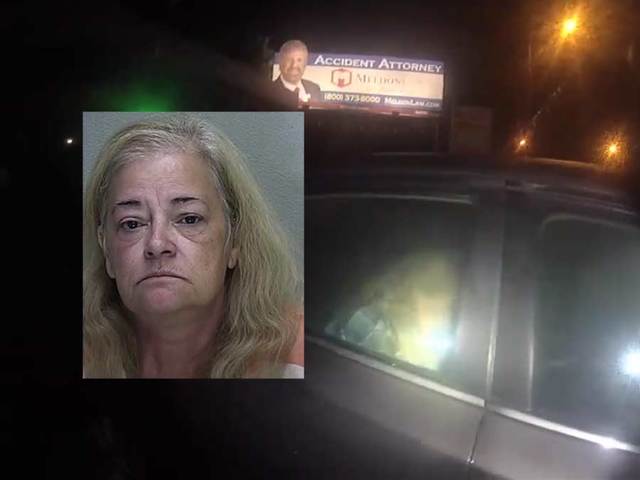 Ocala (WTFF) – A Florida woman was arrested after breaking into a car so she could take a nap.
62-year-old Dolores A. Graham broke into a vehicle at a car dealership in the 1800th block of South Pine Ave. on Friday night (we're assuming, because the sheriffs found her early Saturday).
Because this is Slowcala, she then "tossed a cigarette underneath the front seat of the car," setting it on fire.
Naturally, she got stuck inside. Dolores did her best to unlock the doors, but could not.
She started smashing the front windshield with her hands and feet, instead of pushing the unlock button.
Sheriffs arrived and instructed her on how to actually push the unlock button. The feral creature was able to escape from the burning vehicle, and the sheriffs extinguished the fire. Body cam video was released and published on the MCSO Facebook page.
Dolores was taken to the Marion County jail and charged with Burglary of an Unoccupied Structure and Felony Criminal Mischief.