The Miami Dolphins are aware of an internet video that apparently shows offensive line coach Chris Foerster snorting an unknown powdery substance while at work at some point in his NFL career.

The team is not commenting but league sources say there will be an investigation about the video and Foerster's fate with the Dolphins will be decided as early as Monday.
"We were just made aware of the video and will have no comment at this time," a team spokesman said Sunday night.
The video clearly shows Foerster's face. A club source confirmed that is Foerster on the video.
It is unclear how old the video is, where it originates from, and how an outside party got hold of it. It is entirely possible the video is of Foerster but not while he was with the Dolphins. That, by the way, might not matter as Foerster's job is now clearly on the line.
A source familiar with the layout of offices within the Dolphins facility told The Miami Herald late Sunday that is a Dolphins office and those are the type of desks in those offices.
Foerster has worked 24 seasons in the NFL for eight teams. He's had two stints with the Dolphins, including this latest stint under coach Adam Gase which began in 2016.
"Hey babe, miss you, thinking about you," Foerster begins in the video. "How about me going to a meeting and doing this before I go?"
Foerster then snorts the substance into his nose though a rolled up $20 bill. The team's assistant coach then notes "those big grains falling," as part of the substance he's snorting from the first of three lines fall back onto his desk.
"What do you think, I'm crazy?" Foerster asks after snorting the second line.
Then Foerster says, "It'll be a while before we can do this again. Because I know you have to keep that baby. But I think about you when I do it. I think about how much I miss you. How high we got together. How much fun it was."
Then Foerster, a smile on his face, announces "last little bit, before I go to my meeting."
Foerster then sniffs last of the three lines. And then he puts some on his pinky finger and licks it off while using an expletive about female genetalia.
The 56-second video is already on Facebook and other social media sites. Foerster was unavailable for comment.
Read more here: https://www.miamiherald.com/sports/nfl/miami-dolphins/article177797986.html
That's just Miami baby.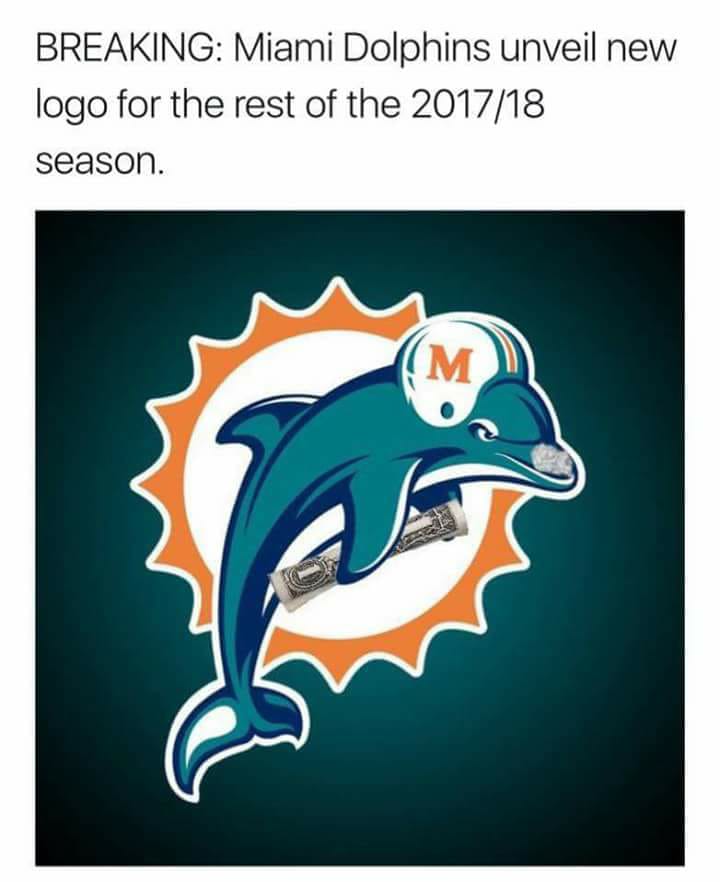 More Florida Football Insanity:
Packers Fan Sets Himself on Fire With Flaming Jersey after Losing Bet to Cowboys