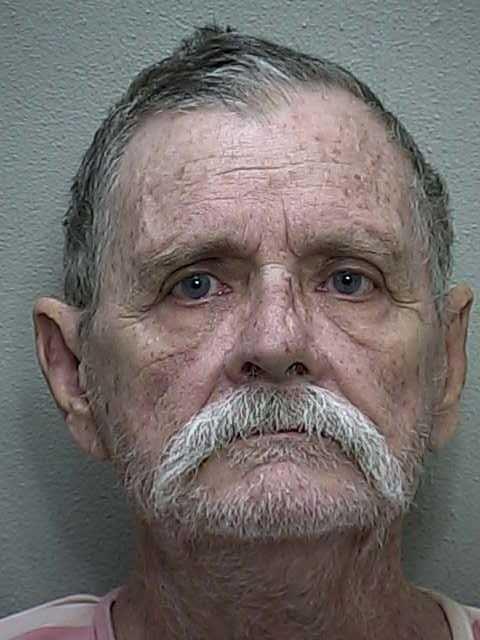 Fort McCoy (WTFF) – A man is facing attempted homicide charges after shooting his neighbor during an argument about their dogs, reportedly.
70-year-old Christopher Robin Carpenter was not happy when he found his pitbull mix "Bella" fighting his neighbor's bull dog/pitbull mix. The victim, and owner of the bull dog, 47-year-old Shawn Willmot, went outside to see what all the commotion was.
The two neighbors met outside and started arguing. This all took place around 5 pm on Northeast 110th Court Road.
That's when Florida Man was invoked.
Christopher did what Florida Man does best: he stood his ground.
He pulled out a gun and shot his neighbor Shawn three times; in the face, wrist, and forearm. According to WCJB, Shawn was taken to the hospital and is expected to make a full recovery.  Lucky for him, Florida Man usually has terrible aim, so he wasn't hit in the head.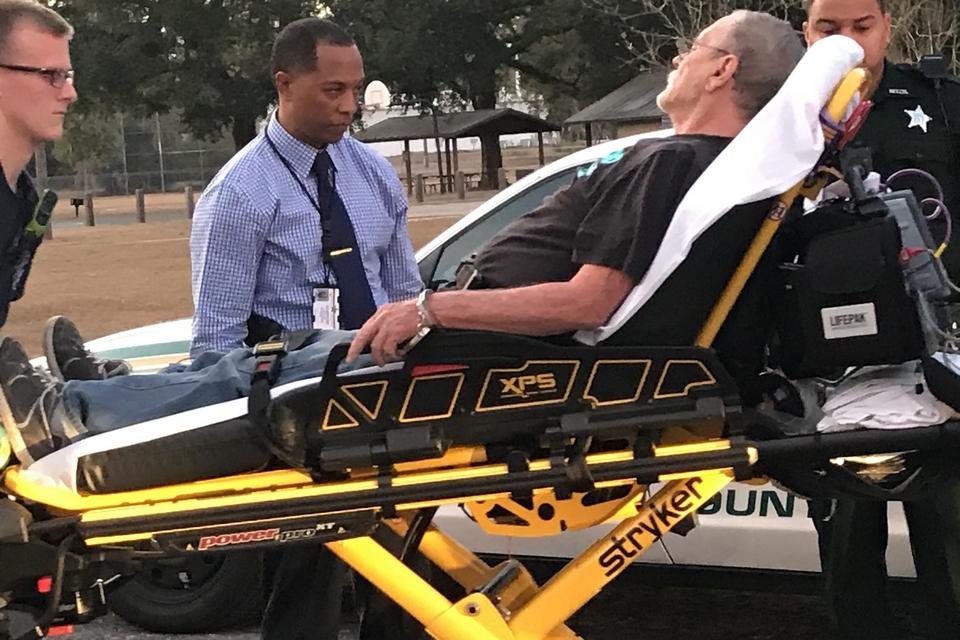 Christopher was later arrested and only admitted to firing the shots.
He didn't say anything else to the cops.
Bella, the suspect's dog, is currently recovering at Marion County Animal Services and is she is in stable condition, according to The Ocala Star Banner.
One of the neighbors, Phil Lebron said, "We found out that someone down there got shot you know; it's terrible, I don't know why it's never happened before here, never, never, never." Whatever that means.
---
UPDATE 5/29: The shooter contacted us through our Complaint Department and stated that he "confessed to nothing." He was not happy with our article. He said in the message, "you will apologize for your lack of verification," which was a little scary at first, but he seems cool (and also a lousy shot just in case, lol).
We told him not to worry, this is the Gunshine State… our courts are pretty lax about people shooting people. We also removed some misleading things that we took from The "Slowcala Star-Blunder."

To be fair to Chris, this is a Stand Your Ground state, and if someone comes on to your property talking shit, they could be seen as a valid threat.
Christopher is an innocent man right now. He has not been convicted for any crime relating to this incident. We will follow up with the court results if we remember and aren't too lazy or preoccupied.
---
Christopher Robin Carpenter arrest affidavit
Christopher Robin Carpenter information