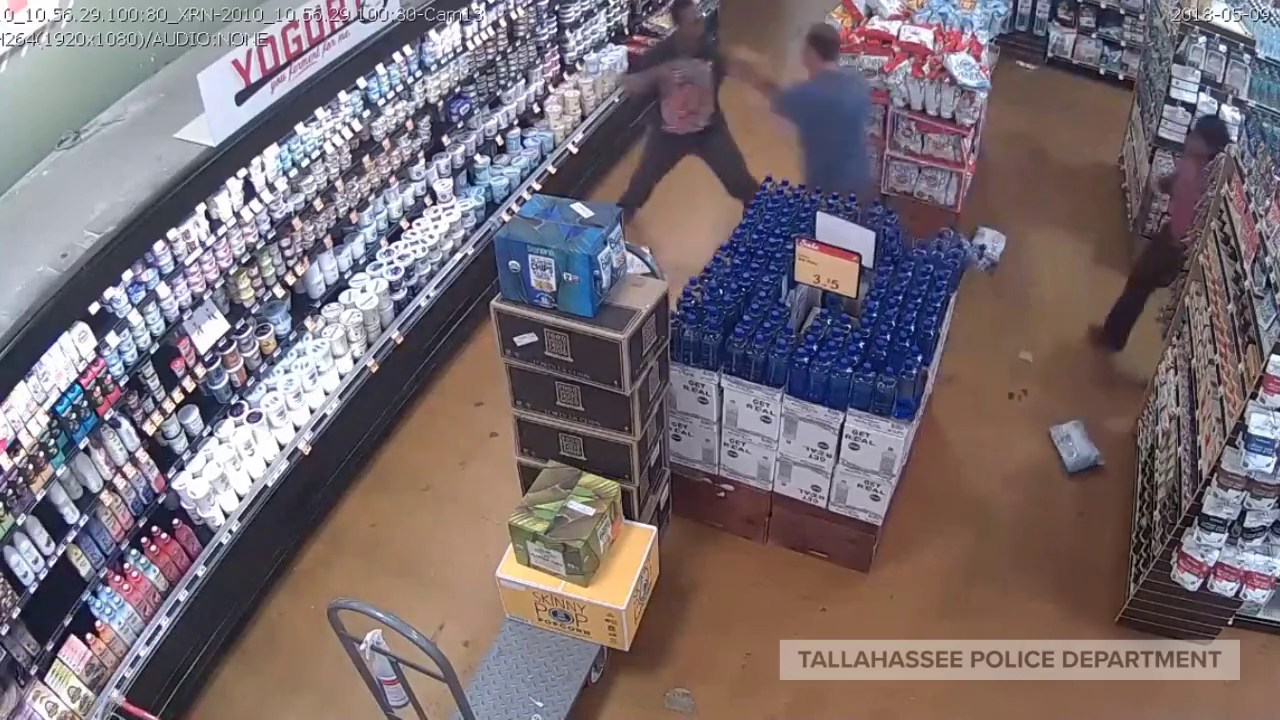 Tallahassee (WTFF) – Police are looking for a feral Florida Man who was seen on video attacking shoppers at Lucky's Market.
"The suspect walked up to the victims and began punching them for no apparent reason," states the City of Tallahassee Police Department, who posted the surveillance video:
The incident occurred on May 9, 2018 at Lucky's Market located at 1964 West Tennessee Street.
In the video, a man and a woman can be seen walking together.
It seems the Florida Man just randomly starts punching the dude. The punchee heroically shoves the woman out of the way to confront the assaulter. The woman runs past the dude and stands protectively between them as the dude throws up hands like, "whatcha gonna do!?" We don't really know what happened. We're the news. We just say whatever sounds good when it come to transcribing videos. Just watch it for yourself.
If you know anything about this incident or know who this Florida Man is, call Investigator Roberts at 850-891-4767 or Crime Stoppers at 850-574-TIPS.