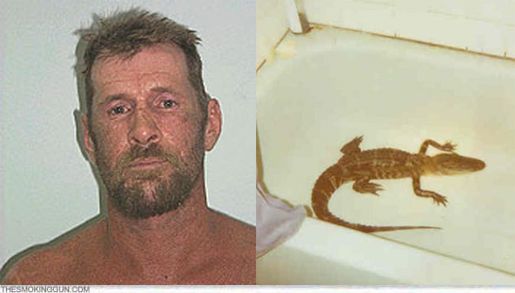 Port Orange (WTFF) – A Florida man allegedly hit his girlfriend with a 3-foot alligator and threw bottles of beer at her while they argued in their mobile home.
41-year-old David Havenner is facing misdemeanor charges of battery and possession of an alligator, says AP.
They apparently kept the gator in their bathtub. It was turned over to Florida wildlife officials.
39-year-old Nancy Monico said her boyfriend beat her with both fists and grabbed the gator and swung it at her while she was trying to escape. She said he also threw empty beer bottles at her.
David's story was a little different. He told investigators that Nancy bit his hand because she was upset that they had run out of alcohol.