A morbid discovery was made at Sun City Center, a nudist retirement "city" in Hillsborough County, 30 minutes south of Tampa.
Margaret Dunn died in 2002, and her husband, Allan Dunn, did what any responsible person would do… he stuffed her dead body in a freezer.
He collected her social security benefits until his death in 2010.
After he died, the cat came out of the bag… or rather the dead grandma came out of the freezer, and the whole situation was exposed. Over the 8 years, he collected $92,088.
The U.S. Attorney's Office put out a news release saying that the heirs were responsible for paying back the money taken from the government.
The heirs had no idea this was going on, and agreed to forfeit the condo instead of inheriting it. Would they really want anything to do with that condo after all that?
They ended up paying $15,743 to the Social Security Administration on top of giving them the condo.
In the end, there's two things you can't avoid: death and taxes.
Here's the tldr version: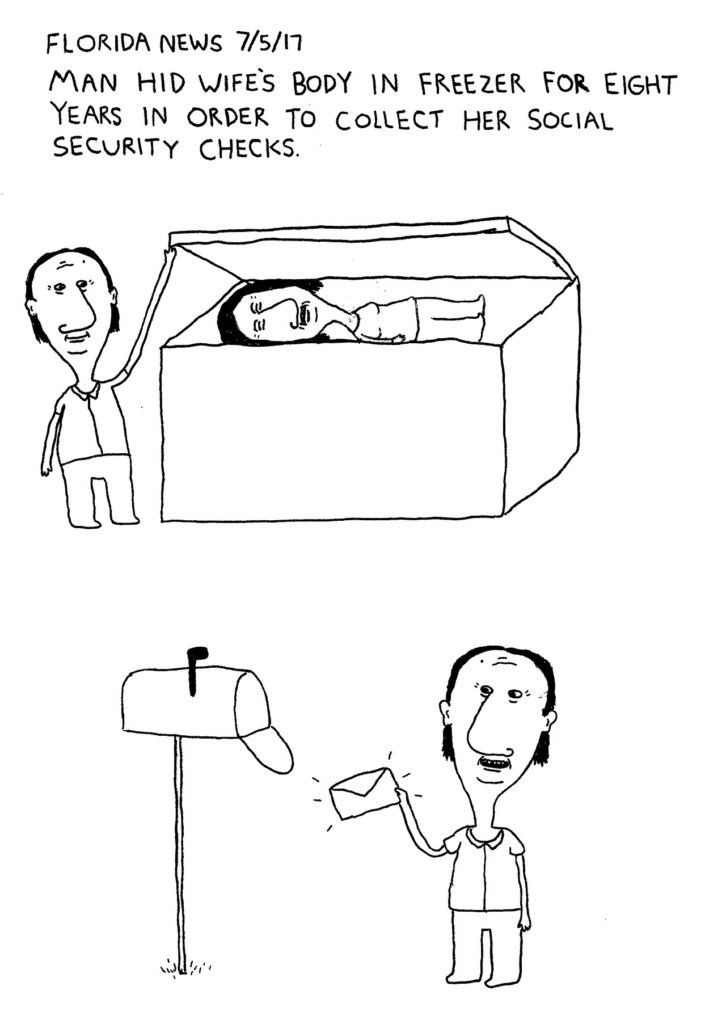 Courtesy of dumpster face comics: https://erikrogers.tumblr.com/