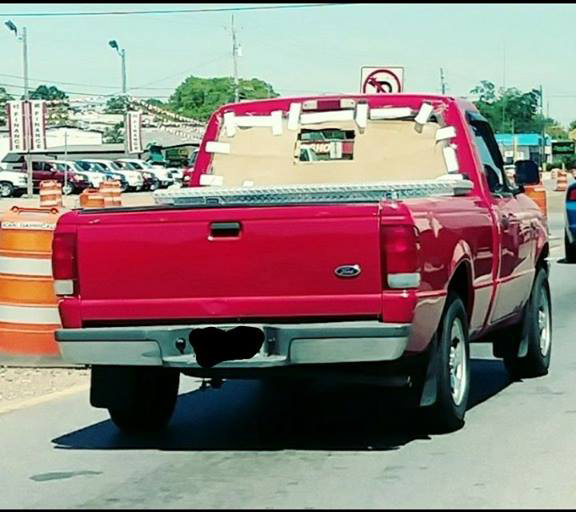 Sent to us by a Floridian from Pensacola via Facebook.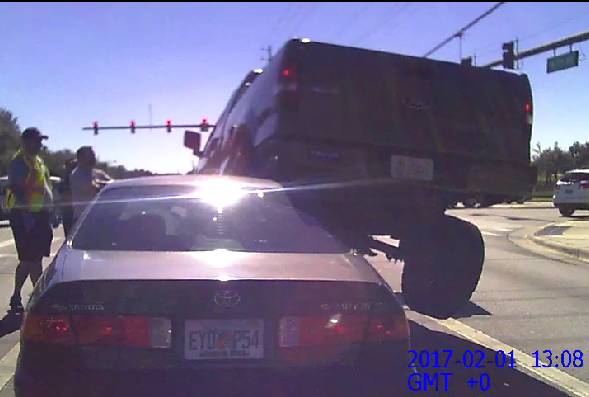 OCALA – An 18-year-old Florida Man said he backed his Ford F-150 onto a Toyota Camry on Wednesday afternoon following a road rage incident in order to protect his girlfriend and an 11-month-old who was in the pickup truck, police said.
According to an arrest affidavit, Adalberto Aponte, 53, said he got into a verbal disturbance that ended when Zach Waring placed his pickup truck into reverse and backed up onto Aponte's Camry.
Waring told police that Aponte had been driving recklessly since he appeared behind Waring's truck. Waring said Aponte almost caused multiple crashes, and when he reached a red light at the intersection of Southwest 42nd Street and Southwest 27th Avenue, Aponte got out of his Camry, walked directly to Waring's open driver's window and "began to strike him in the face through the window multiple times," police said.
The victim's girlfriend yelled that there was a gun in the truck when Waring was unable to stop Aponte from punching him, a report states. There wasn't a gun in the pickup truck, police said.
According to the report, Aponte said, "I'll show you a real gun." Full Story »