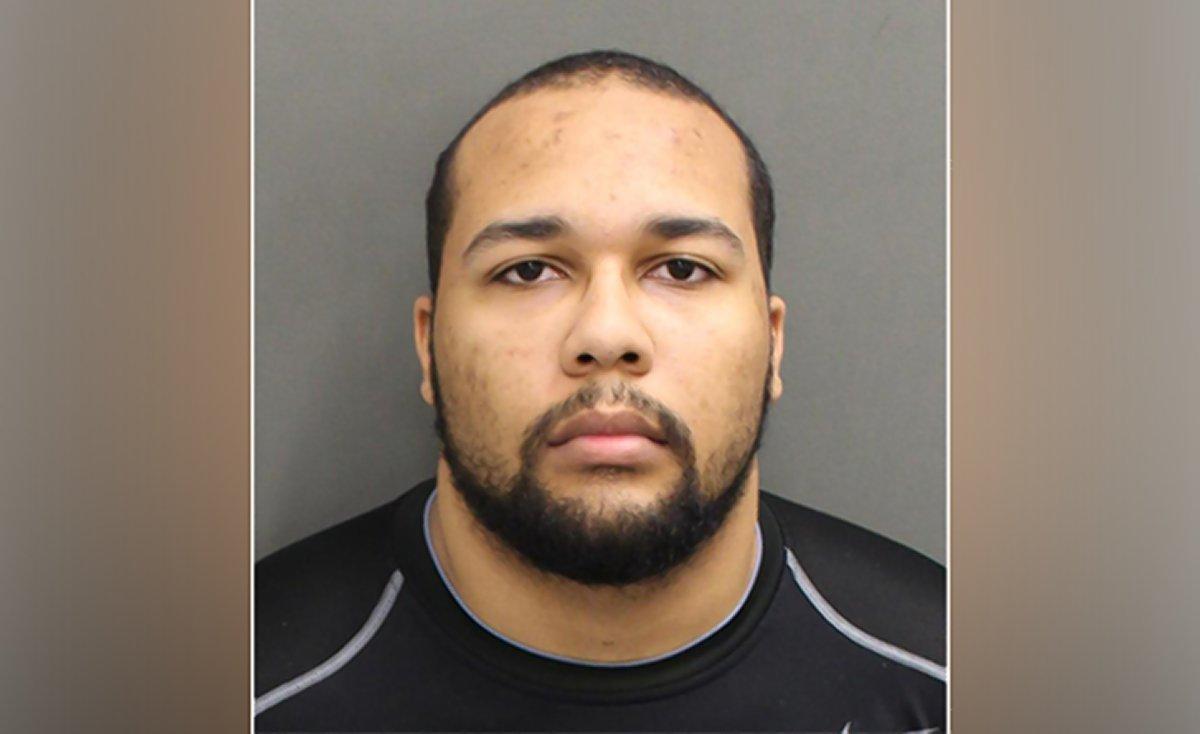 ORLANDO, Fla. — A Transportation Security Administration officer has been arrested after police said he stole money from a passenger at Orlando International Airport.
An arrest report said Kathleen Duddleston, a passenger at the airport, entered a TSA checkpoint lane at OIA on Thursday and required additional screening.
Police said Michelle Metz, the lead TSA officer, conducted a pat down on Duddletston.
While she was going through her screening, Duddleston told Metz she couldn't see her luggage to which Metz responded by moving the woman closer.
Once again, Duddletston said she couldn't see her bags properly, prompting TSA officer Alexander Johnson, 22, to move only slightly, according to an arrest report.
Police said after the pat down, Duddleston walked to retrieve her bag and checked to see if her money was still there, but discovered it had gone missing.
The woman noticed a bulge in Johnson's shirt pocket and asked if it was her money.
Police said Johnson responded the money he had was from the bank.
Authorities said Duddleston spoke with Metz once again, telling her that her money was missing and that Johnson had it in his pocket.
Metz retrieved the money and notified a supervisor.
A review of surveillance footage shows Johnson reaching into Duddleston bag, taking the money and putting it into his pocket, an arrest report said.
Police said the money was returned to the victim and Johnson was taken into custody.
Johnson was arrested on suspicion of grand theft in the third degree.
"TSA has a zero tolerance for misconduct in the workplace.
The TSA immediately reported the allegation to OPD and we aggressively investigated the incident with our law enforcement partner. TSA officers represent a professional and honorable workforce that is trained to treat passengers and their personal belongings with care and respect. No exceptions will be tolerated. We immediately ended the federal career of this individual," a TSA spokesperson said.
TSA officials said Johnson had worked with our agency for only a few months.
Source: wesh.com