On Friday, June 30, 2017, MCSO Deputy Jason Hunt was leaving a call for service and observed defendant Tina AnnMarie Gilmour (DOB: 12/08/1988) turning north onto SE 170th Avenue Road from East Highway 40 in a red Ford pickup truck. Deputy Hunt had just issued Gilmour a Notice to Appear several days beforehand for Driving while License Suspended or Revoked, soooo he knew she shouldn't be driving! Deputy Hunt attempted to conduct a traffic stop on Gilmour's vehicle, and Gilmour began to flee. But when Deputy Hunt began to pursue her, Gilmour had a change of heart..she immediately pulled over, got out of the vehicle and quickly put her hands behind her back so Deputy Hunt could take her into custody.
Gilmour's passenger, co-defendant James Edward Mincey (DOB: 08/07/1966), had a backpack in the backseat of Gilmour's truck that contained bottles and ingredients used to cook Methamphetamine. One of the bottles containing meth has the phase, "My Future is Bright, No Drugs in Sight" on it. Oh, the irony!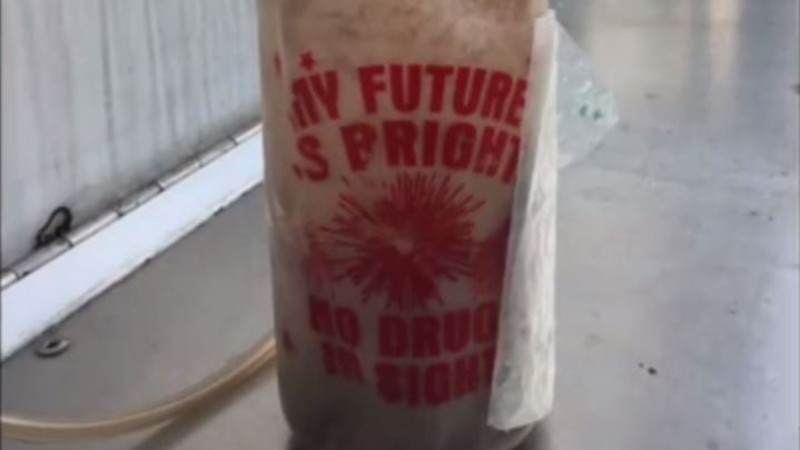 Gilmour and Mincey were both arrested and transported to the Marion County Jail. Gilmour is being charged with Driving while License Suspended or Revoked and Mincey is being charged with Trafficking Methamphetamine, Possession of Oxycontin and Possession of Diazepam.