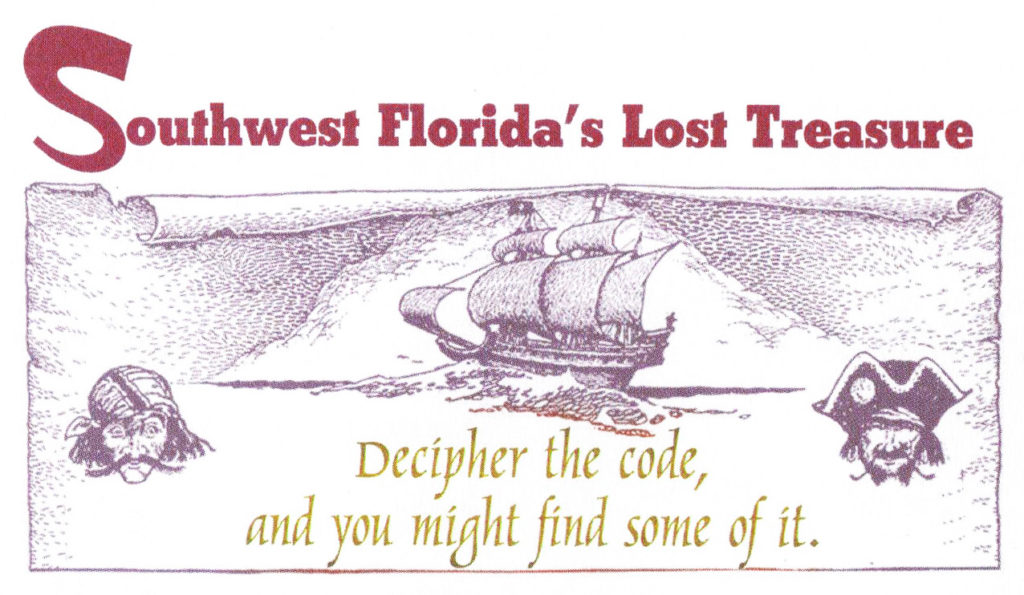 The most famous Florida pirate was José Gaspar, known by his nickname Gasparilla. During his 38 year career as a pirate, Gaspar attacked over four hundred ships in the Gulf waters of Florida, including supposedly the vessel carrying $11.75 million in gold bullion that the United States had paid Napoleon for the Louisiana Purchase.
He eventually retired and settled down on Shell Creek near Lettuce Lake in DeSoto County, where he lived for many years. Much of his treasure was carried to him up the Peace River.
He did what all retired people do in Florida… he fell ill one day and died. This was around the 1870's, after the Civil War. A couple of his rancher buddies found him and buried him. After that, they searched his cabin and found a jar of gold coins and a small sheet of copper engraved with a code indicating the location of buried treasure.
Since the 1870's, treasure hunters have been trying unsuccessfully to crack this code you see below: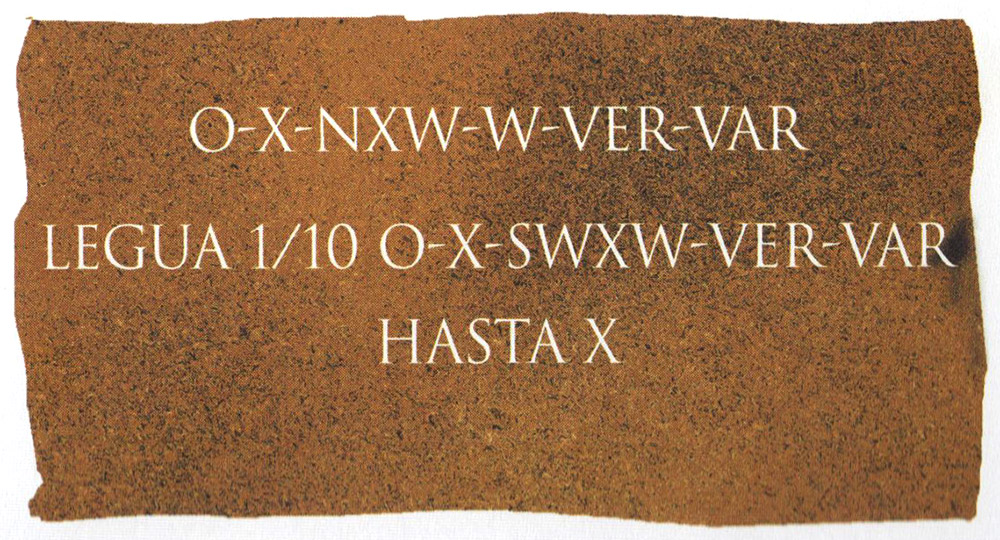 Some say it's Spanish. Some say it reveals compass bearings around Lettuce Lake. Decipher the code, and you might find some of Gaspar's lost treasure… but as fast as Florida changes, don't be surprised if you find a new shopping mall sitting square on top of it.

Loading ...
Let's work together and crack the code
If anybody wants to start a treasure seach team, WTF Florida? will support that mission. If we find that buried treasure together, we can split the booty among all of our readers and we never have to work again. Let's do this.
All my curanderos, check out the first word on the second line… play the song below for inspiration:
Alright everybody, good luck…