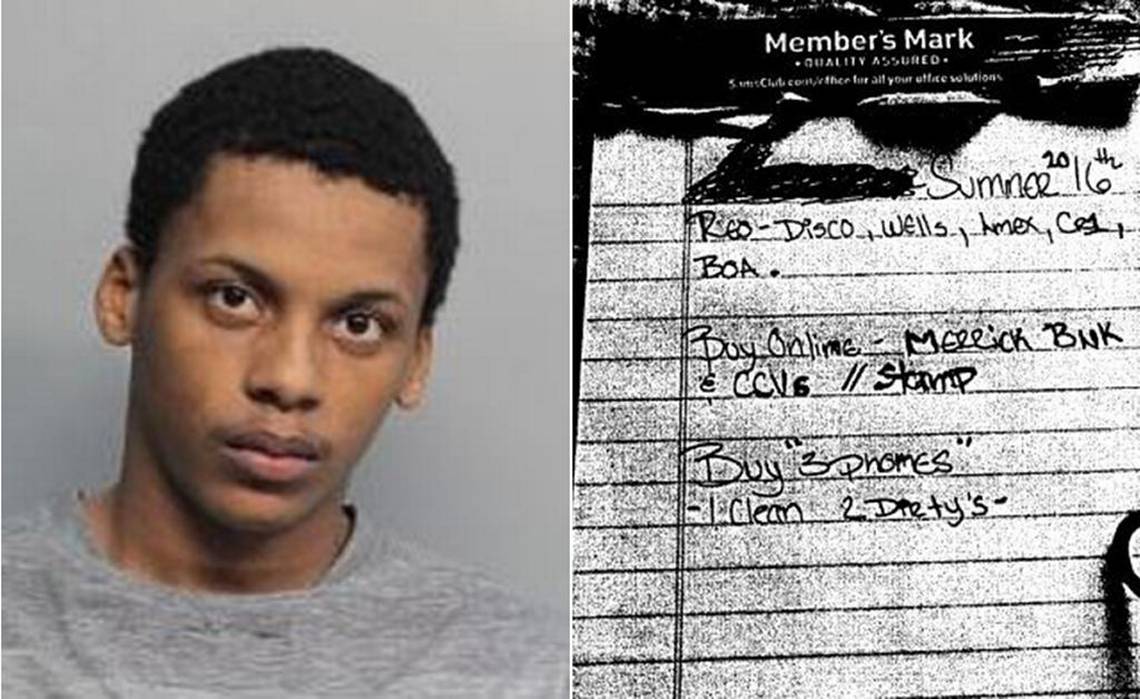 The list included the tasks "Buy Online, Merrick BNK & CCVs" and "Buy 3 phones, 1 clean 2 dirty's."
When police executed a search warrant at Phyllistone Termine's North Miami-Dade home in 2016, he was listening to tunes and doing a fraudster's to-do list that included buying other people's credit card numbers and security codes.
Termine, 19, was sentenced last week to 4 1/2 years in federal prison for aggravated identity theft and access device fraud.
The scam involved converting the modern tax return scam to unemployment benefits — amassing names and Social Security numbers and getting benefits in multiple fraudulent filings, Termine admitted in court documents. Using more than 1,000 names and numbers, the teenager falsely collected more than $1 million in benefits from March 2015 through May 2016.
Unemployment benefits are distributed by the state, but it's federal government money, which put the Department of Labor on the case. Termine made those filings from two internet addresses linked to his home in the 200 block of Northeast 111th Street.
When cops burst into Termine's home with a search warrant on May 20, 2016, they found him in his bedroom, listening to music and writing what appeared to be a summer to-do list on a legal pad. The list included the tasks "Buy Online, Merrick BNK & CCVs" and "Buy 3 phones, 1 clean 2 dirty's."
The first phrase means buying Merrick Bank credit card numbers and the security code on the back from sites on the "dark web."
Next to Termine on his bed: three cellphones and laptop. Hidden between the mattress and box spring: debit and credit cards that didn't belong to Termine or anybody who lived with Termine. Also, there were blank white plastic cards with magnetic strips. Termine also had equipment to encode the magnetic strip on a credit or debit card.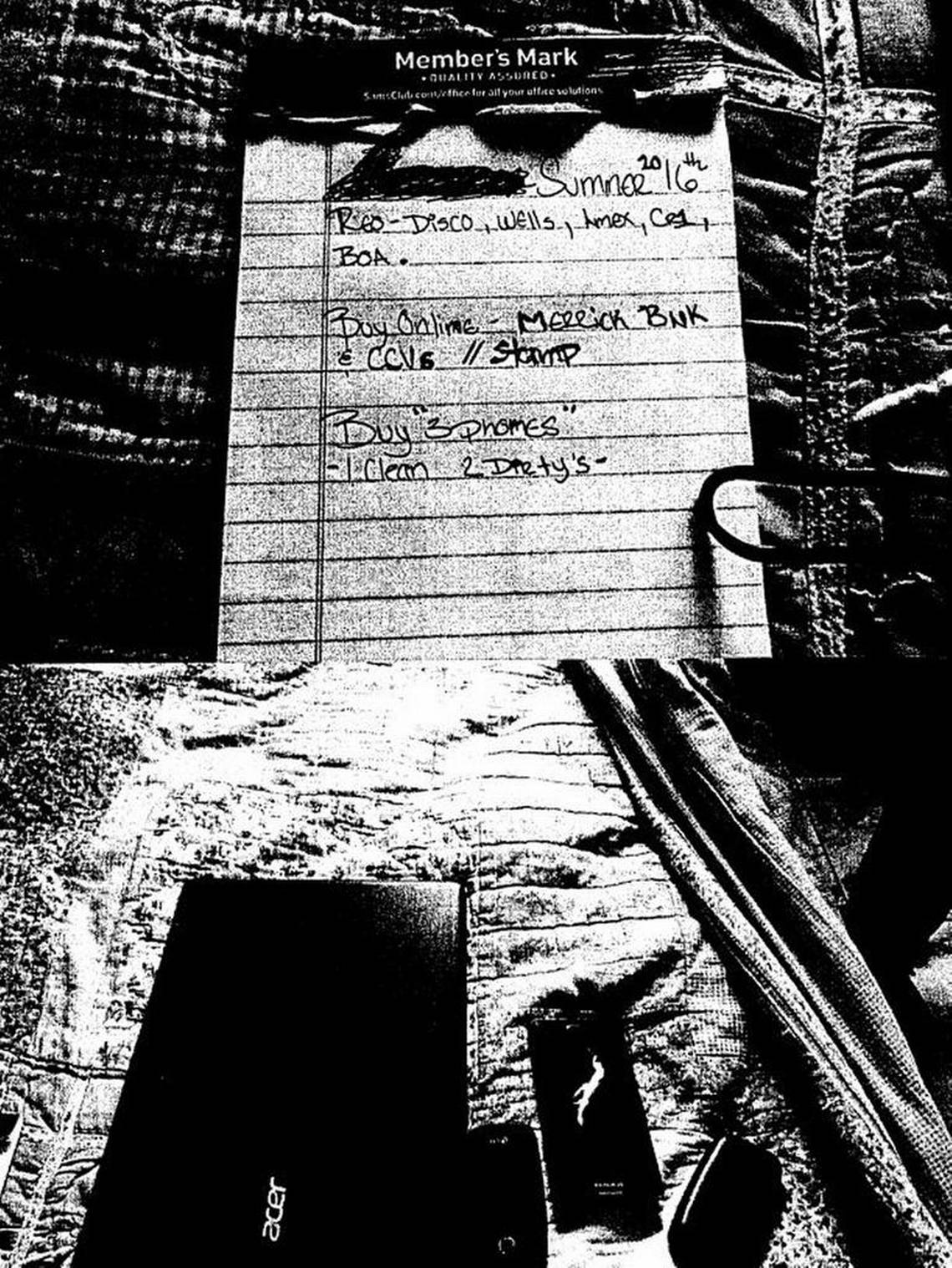 Sourc: miamiherald.com