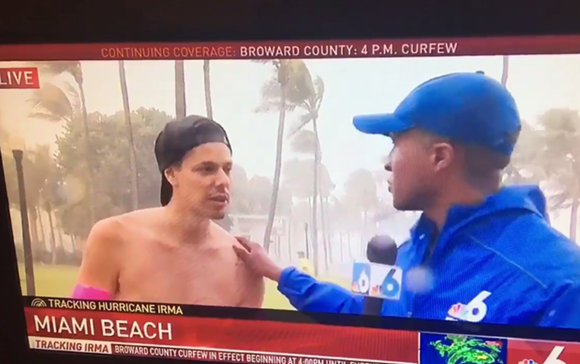 This morning, a Miami man told an NBC reporter that he plans to secure his shirtless body to a post outside while the Category 4 Hurricane Irma hits.
"I'm testing this out. I'm actually doing a stunt. It sounds crazy, but there's a meaning behind it," said the incredibly foolish Florida idiot. "I'm tying myself to a post down on Meridian for the duration of the hurricane. It's all planned out with safety precautions and everything."
Besides being shredded alive by broken glass and debris, or being swept away by the storm surge, what could possibly go wrong?
Clearly he'll do anything for those precious "likes."
Source: orlandoweekly.com