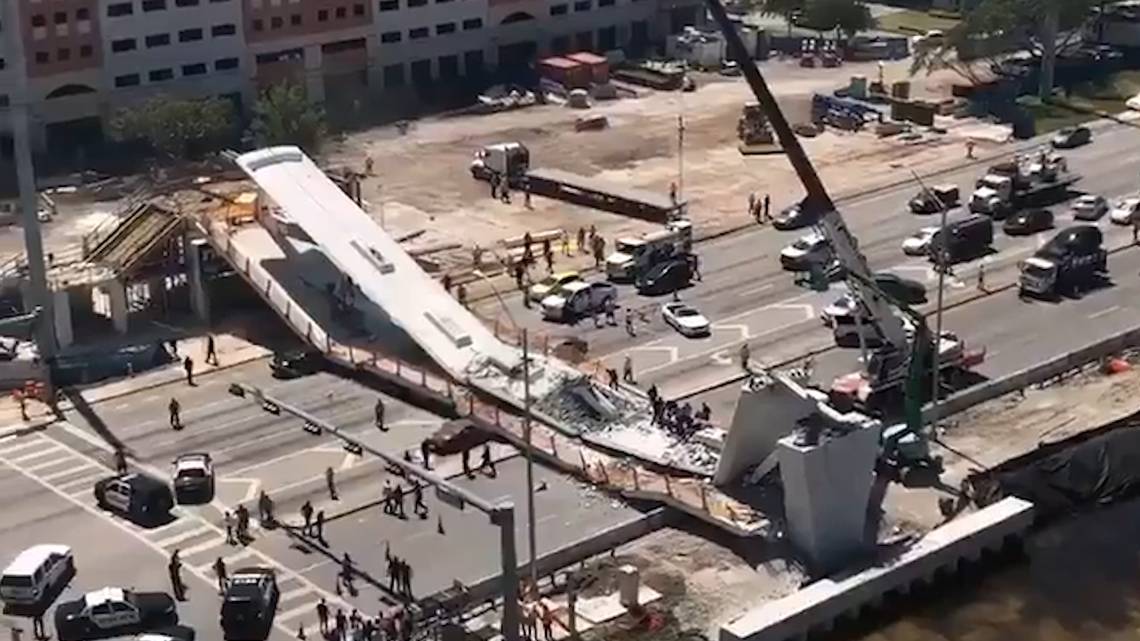 Miami (WTFF) – The Florida International University pedestrian bridge across Southwest Eighth Street in Miami fell down Thursday afternoon, killing several people and trapping others.
The "instant bridge" was constructed by MCM Construction and FIGG Bridge Design, the same company that built the Sunshine Skyway Bridge over Tampa Bay.
Read more on Miami Herald.