A state inspector recently needed an umbrella to properly inspect a Checkers in Miami-Dade County.
Local 10 News investigative reporter Jeff Weinsier went to the location to talk to someone about the food contamination issues that were found during that inspection.
That Checkers is located at Miller Drive and Southwest 137th Avenue.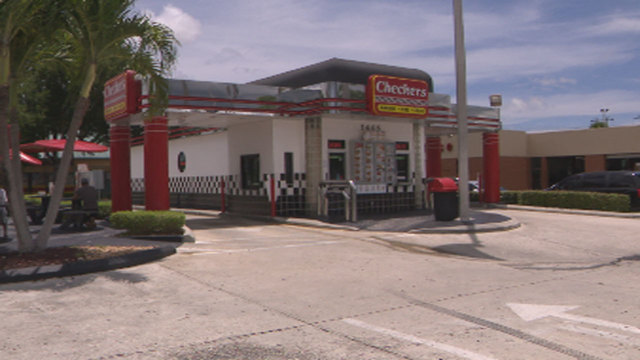 The kitchen was ordered shut, and among the 15 violations that were found were "food contaminated by leaking water from the ceiling due to the heavy rain," the inspection report said.
A stop sale was ordered on cheese, onions, tartar sauce and mayonnaise because of the water that was dripping on them from above.
"It was raining and dripping on the food," Weinsier asked.
"We closed. That's why we closed," an employee said.

"Right, but were you serving people food with the rain water dripping on it?" Weinsier asked.
"We close," the employee said.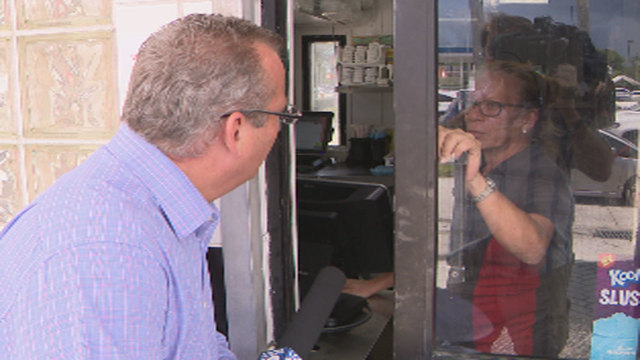 It wasn't only the rain water that caused the fast food restaurant to close down.
The inspection report said that chicken wings, fish, chili, hot dogs, cheese and sauces were all kept out of temperature.
Last week an inspector showed up at Chong's Chinese Restaurant, 1164 W. Flagler St., based on a complaint, and 30 violations were found.
When Weinsier arrived at the restaurant, he was met by an angry waiter who told him, in Spanish, that what Weinsier was doing was illegal and threatened to call police.
Roaches were spotted in several spots in this kitchen and tracking power pesticide was found around the entire kitchen floor.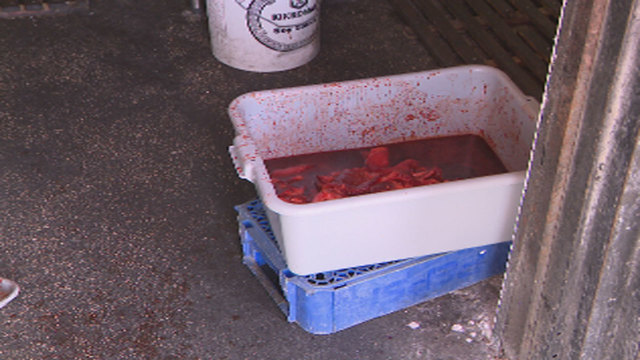 Ham, turkey, shrimp, pork and beef were kept out of temperature and food was not stored at least six inches from the floor.
"We just saw these in the kitchen here with food in them, and now they're outside on the ground," Weinsier said.
No one there wanted to talk about the violations and conditions found.
Both places mentioned were allowed to reopen and serve customers again following an ordered cleanup and reinspection.
Source: local10.com