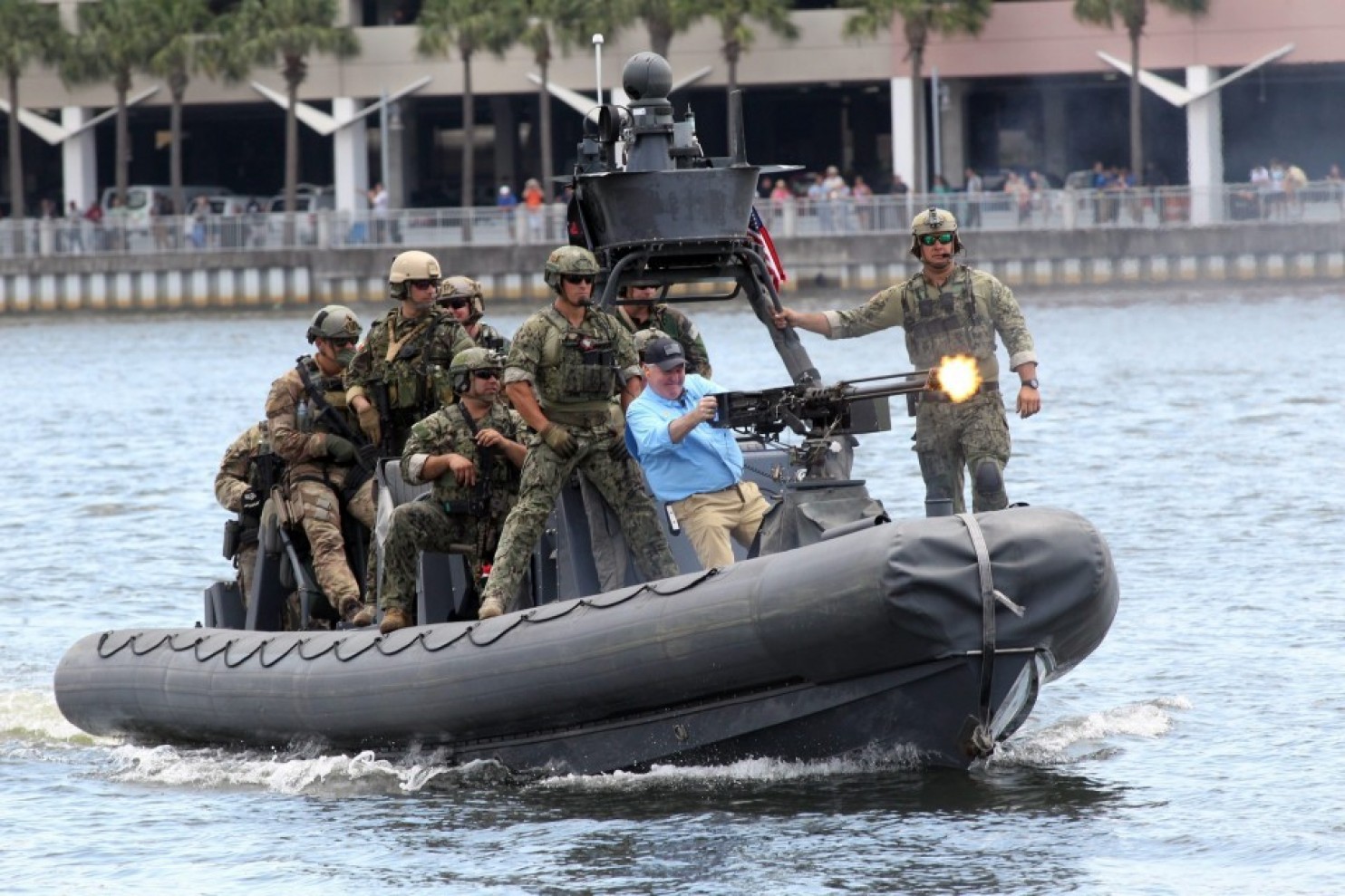 Last year, Bob Buckhorn stood on a Navy warfare boat and fired blanks from a .50-caliber machine gun as a crowd watched. The Tampa mayor was just "rescued" from his mock captors as part of a military demonstration in Florida.
At this year's Special Operations Forces Industry Conference, Buckhorn talked about that experience and joked about pointing the machine gun at reporters at the 2016 event.
"I've never seen grown men cry like little girls, for when that gun goes off those media folks just hit the deck like no one's business…"
Buckhorn said in his opening remarks Tuesday, according to the Tampa Bay Times.
"It's great payback. I love it."
Buckhorn did not actually point at anyone in particular during the demonstration. A video taken by a Fox News affiliate shows him moving the machine gun in different directions as he fired blanks.
Still, his joke has been a topic of conversation among journalists, specifically those who've faced danger on the job. Many said the remarks were inappropriate, especially at a time when the free press has become the president's verbal punching bag.
"I know how it feels to stare down a live weapon and realize that your life hangs by a finger-twitch," freelance writer Susan Katz Keating said on the Military Reporters and Editors Facebook page. "I do understand the impulse to smack back at your adversaries in good fun, but this really isn't all that funny."
Source: washingtonpost.com
Hillsborough county don't play, these mo' fuckers acting like the Wild West out there: https://wtfflorida.com/county/hillsborough/