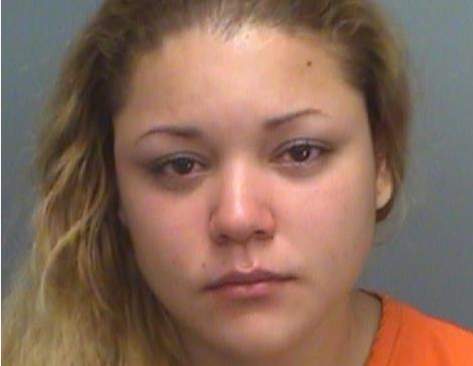 Giselle Taylor allegedly shot her 2-year-old boxer after her fiancé refused to crack her back, according to Tarpon Springs police.
According to tampabay.com, the 27-year-old Florida Woman asked her fiancé to crack her back on Friday. He didn't, so she went to the garage to get her problem solver, a 9mm Heckler and Koch semiautomatic pistol. This is how people settle arguments in Florida.
She told police that she just meant to scare him.
While pointing the gun at her 2-year-old boxer she pulled the trigger. The bullet went through the pup's upper left torso, killing the dog.
She drove off, but police caught her.
She's been charged with aggravated animal cruelty and booked into the Pinellas County Jail. She was later released that same day after posting $5,000 bail.
Giselle Taylor was born in the Cocos (Keeling) Islands, which is a remote territory of Australia. That explains her Florida Woman tendencies, as Australians make our rednecks look like aristocrats.