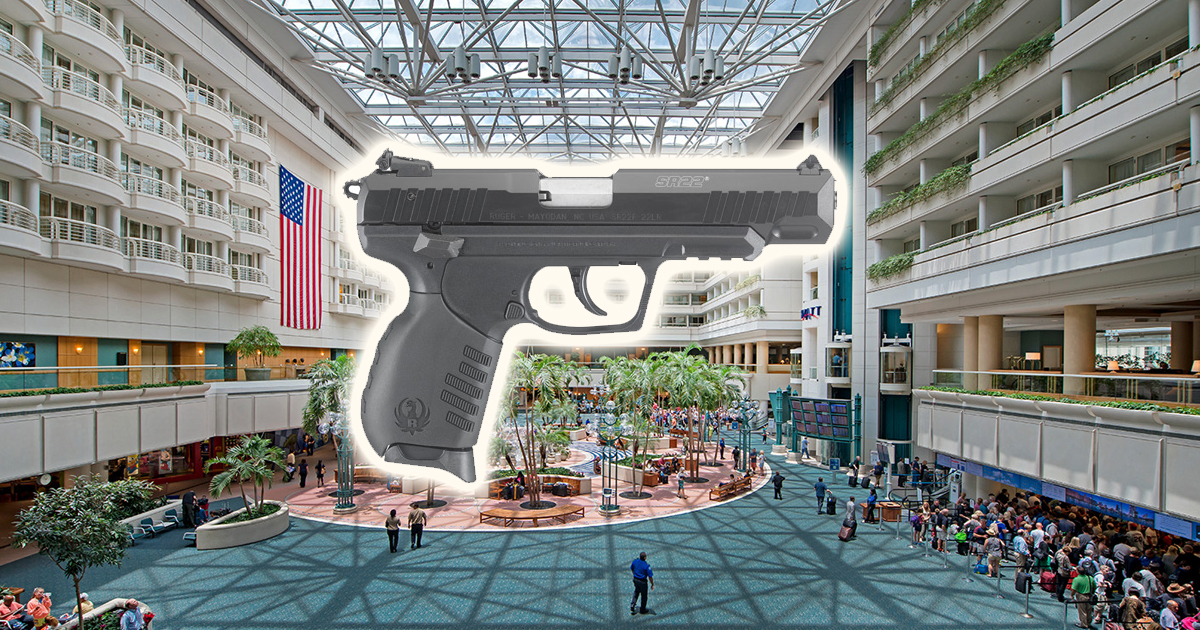 Orlando (WTFF) – A Florida man tried boarding an airplane at Orlando International Airport with a gun and ammunition, causing even more backups at checkpoints during the post-Christmas traveling madness.
Passengers escaping their crazy Florida families and returning to more civilized parts of the world got held up in the TSA line because of Florida Man on Tuesday, the day after Christmas.
The unnamed man had a carry-on bag containing a Ruger and a separate magazine loaded with 10 rounds of .22 caliber bullets, according to an AP article.
He has a valid concealed weapons license, but no common sense license. Just in case you don't know, it's never OK to bring a gun as your carry-on during a flight. You should know this.
91 guns have been intercepted by TSA officers at MCO this year so far. MCO is the airport code for Orlando International Airport because of three reasons. One, Florida's stupid. Two, the airport used to be a military base called McCoy Air Force Base. Three, the acronym works for "Mickey's Corporate Office."
Throughout the state of Florida, 505 guns have been found at airport checkpoints in 2017. The major cities are mostly responsible for this alarmingly high number. 97 in Tampa. 72 in Fort Lauderdale. 52 in Miami. 39 in Jacksonville. Florida Man likes to travel armed.
Sari Koshetz, the TSA administration spokeswoman, said this is a "disturbing and dangerous pattern" across Florida and the rest of the nation.
"Most of the guns our officers intercept are loaded," Koshetz said.
Florida Man will be charged with carrying a concealed firearm in a place prohibited by law, according to Orlando police spokeswoman Michelle Guido.