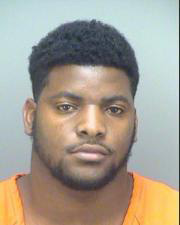 St. Petersburg (WTFF) – A man allegedly threw a piece of fried chicken at his girlfriend, causing an arrest for domestic battery.
23-year-old Juwan Brown got into an argument with his girlfriend in their St. Petersburg apartment.
Like many domestic arguments in Florida, it turned violent.
The 6'2″, 220-pound Florida Man stepped on the woman's foot and "threw a piece of chicken at the victim, striking her in the left side of her face and glasses" according to a police report collected by The Smoking Gun.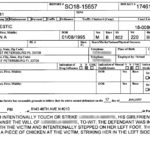 It was not mentioned whether or not the delicious fried chicken was still edible per the 3-second rule.
He was arrested, taken to the Pinellas County Jail, and freed on a $5,000 bond. He's been ordered to have no contact with the victim.
Apparently, he's been arrested before, for the same type of thing. In 2015 he struck the same woman while she was pregnant, and pleaded no contest to a battery charge. He then called her residence, breaking the terms of his pretrial release. Last year, he entered a no contest plea for failing to attend the counseling sessions and pay fines ordered by a judge in the battery case.