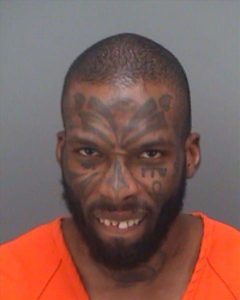 Clearwater (WTFF) – A Florida man allegedly climbed onto a playground Sunday and told some kids the truth about where babies come from.
At first, 30-year-old Otis Ryan was reportedly approaching tourists and making inappropriate comments to women in front of their significant others. This freaked out the tourists, because they aren't used to Florida Man sightings.
An officer who responded to the scene at Pier 60 Park at 1 Causeway Blvd. wrote this in his report:
"I watched (Ryan) walk over to the busy playground area and climb to the top of one of the children's toys that was being occupied by children between the ages of 4 and 6. He then started shouting from the top telling the children that babies come out of women."
He then screamed, "they come out of their pussies!"
The parents rushed the area to remove their children. Americans are notorious for hiding the details of procreation from their kids, so there's a very good chance that this freak encounter will be their first and last sex education class. Most teens end up pregnant before they know how all this stuff works.
Ryan has a pretty long Florida Man history already, including charges of disorderly conduct, battery and carrying a concealed weapon.
He was adjudicated guilty for his charge of disorderly conduct, fined $118, and released. The court ordered him to stay away from the park.