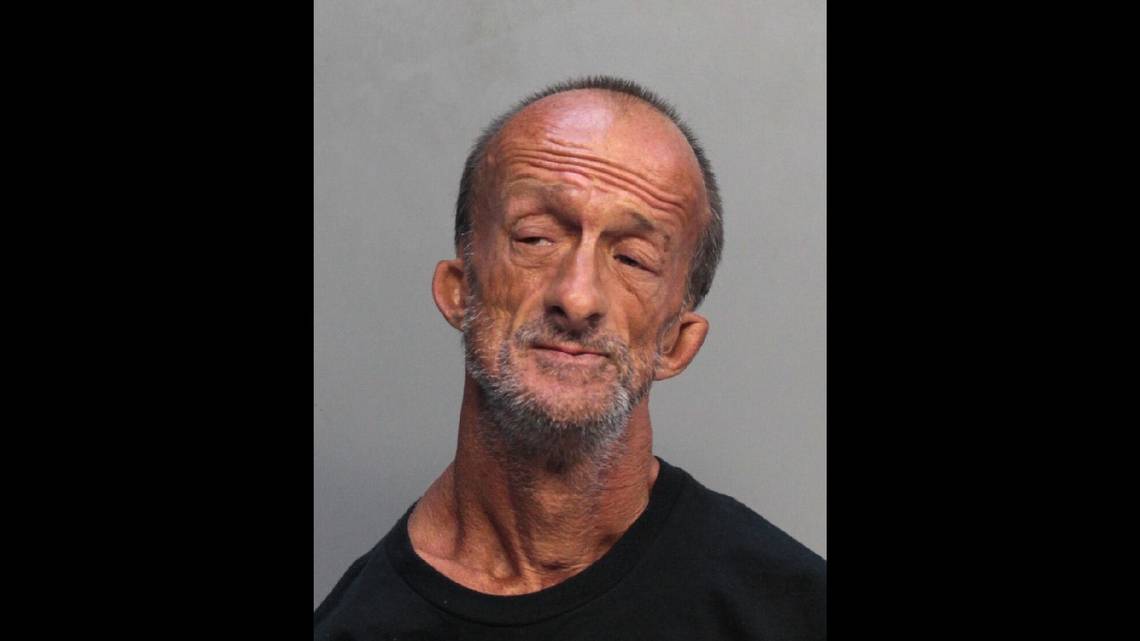 Miami (WTFF) – A Floridian with no arms was arrested after defending himself against a tourist who punched him in the head while he was sleeping.
46-year-old Jonathan Crenshaw is a South Beach hero. The homeless transient has no arms, and paints art with his feet to attract the attention of tourists. Miami New Times did an article on him.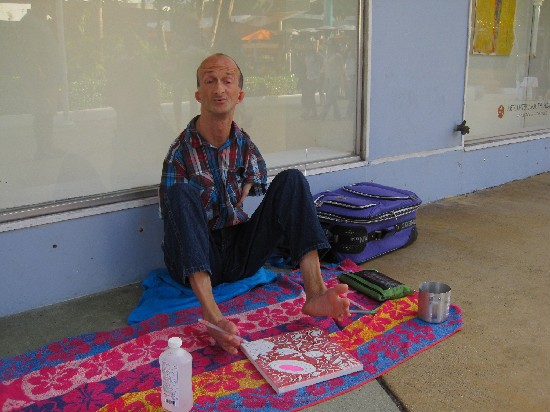 One tourist from Chicago, Cesar Coronado, reportedly punched the armless Floridian while he was lying down on the street Tuesday, just after midnight.
Crenshaw picked up a pair of scissors with his feet and stabbed that vile fucker twice.
The piece of shit tourist from Chicago was found lying down on the street like a bitch, bleeding from his left arm. Paramedics took Coronado to Mount Sinai Medical Center. Unfortunately, the invading Chicago man who assaulted the innocent artist did not die from the injuries.
Coronado's friend, Cindy Barrientos said that Coronado was just "asking" for "directions," which sounds like a bullshit excuse. Nobody asks sleeping homeless people on the street for directions in the middle of the night. Miami's a grid anyway, pull your fucking phone out and find what you're looking for, it's easy. Given how common attacks on the homeless are, it's very likely that Coronado indeed started this incident by punching an innocent homeless man in the head for entertainment.
Jonathan Crenshaw's next court date is on July 18.
Source: miamiherald.com