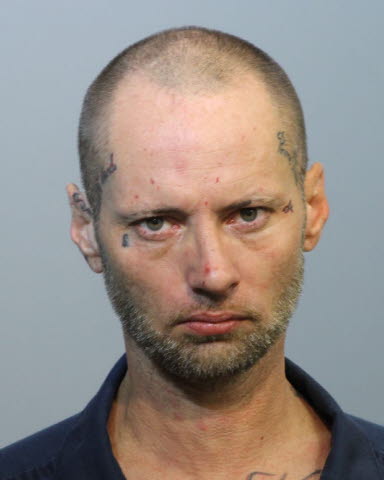 Joshua Arpaia learned the hard way that "what goes down, must come up…" at least for non-aquatic lifeforms jumping underwater.
Authorities were responding to a break-in at an Apopka home, after the homeowner got a surveillance alert on his phone Tuesday afternoon.
He saw a masked man at the back door of his house, and told Click Orlando:
"A whole range of emotions goes through your mind and at first, you're kind of shocked. And then you have a little element of fear and then you just get mad."
The burglar kept peering through the windows, holding a bag on his side.
Police were summoned, and K-9's were used to track the man down as he ran away.
He ran into a neighbor's yard, and had a brilliant epiphany…
In a giant leap of faith, he dove into a backyard pool in order to hide from the assailing officers.
The cops simply waited until he had to come up for air.
Arpaia is now in the Orange County jail, and facing charges for previous incidents upon this one.