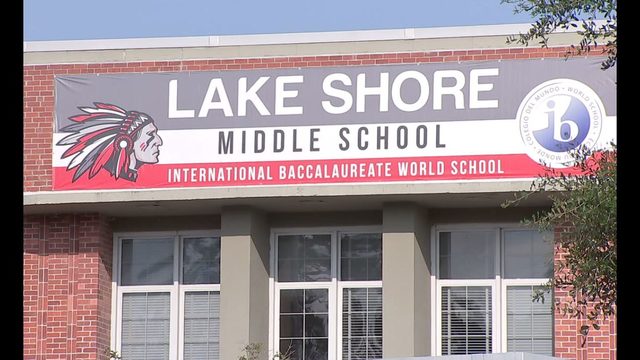 A Duval County teacher is suspended without pay after students allegedly flashed their breasts and twerked in his classroom.
District officials began investigating after a school secretary heard about alleged inappropriate activity inside Brent Sawdy's seventh grade classroom on May 2.
Students had just gotten back to Lake Shore Middle School after a field trip when Sawdy told them they could work on school work or talk with friends in class, a report says.
Sawdy put on a movie and worked quietly at his desk while the students talked, according to the report.
The report says the students got bored and someone suggested playing "Dirty Dare."
They began the game by daring each other to kiss one another, according to the report.
During the game, two girls allegedly exposed their breasts and a boy licked or kissed the girls' breast, the report says.
One student said she saw a student twerking on a boy and another student "sat on all the boys' laps" in the classroom.
When investigators questioned Sawdy, he said he did not hear anyone say anything about playing "Truth or Dare" and did not see students do anything questionable.
He said he saw a male student slap a girl's leg. He took the student outside and told him that kind of playing could get him in trouble, he told investigators.
Investigators determined that Sawdy failed to provide adequate supervision in his classroom.
He was suspended without pay, according to documents.
Source: actionnewsjax.com