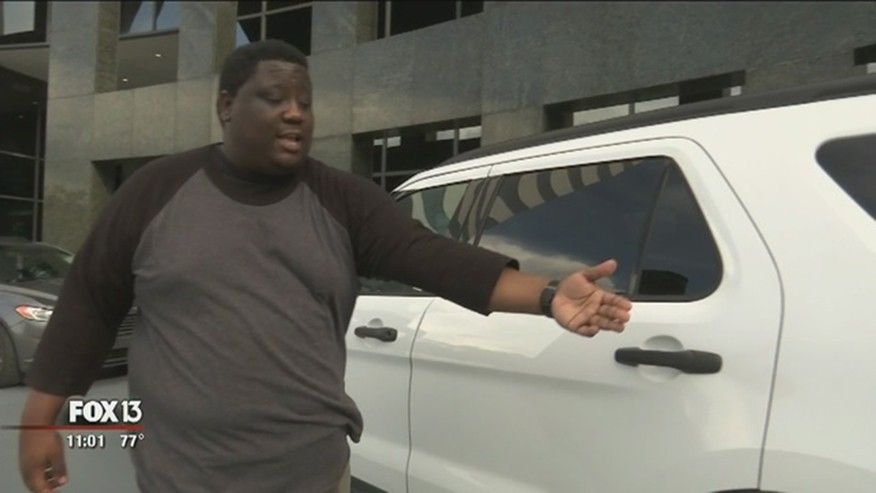 TAMPA – Kenny Franklin became a heroic version of Florida Man on Thursday, June 29th, 2017, on his way to work via Uber. Suddenly, his Uber driver suffered a seizure while driving on I-4 near Interstate 275.
Franklin explains, "His foot is accelerating on the gas, and instantly, I'm in the back seat wondering, 'Okay, my life is pretty much over at this point.'"
Somehow the driver was able to get the car somewhat safely to the side of the road. Kenny jumps out of the vehicle as the disoriented driver begins fumbling around with the gears. A Florida Highway Patrol Trooper, Jack Hypes, shows up behind them to investigate the situation… just as the driver puts the car in reverse…
The vehicles pins Trooper Hypes underneath it. This all happened very quickly while Franklin's "adrenaline was racing."
Our brave Florida Man used that adrenaline to lift the vehicle off the trooper, saving his life.
All three men involved are fine. (fox13news.com)
Kenny Franklin: "Honestly, I was just somebody who was in a position to help, in the right place at the right time. I'm glad that, you know, I had something to do with lives being preserved."